"Multi-layered thriller ups the ante for Eve Dallas and her team..."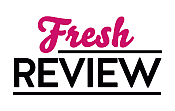 Reviewed by Ruth Castleberry
Posted June 11, 2021

Romance Suspense | Mystery Police Procedural | Thriller Police Procedural
In the 52nd In Death novel, J. D. Robb rachets up the scale of crime New York City Detective Eve Dallas confronts as she deals with the death of Ariel Byrd, a West Village artist.
Dallas and Peabody respond to a homicide call from the Upper East Side for a dead body on West Fourth in West Village. As the two detectives review the crime scene, they speculate the murder may be a crime of passion. Next, Dallas and Peabody travel to the Upper East Side to interview Gwendolyn Huffman, who reported the incident.
Gwen describes her shock at finding Ariel dead when she arrives for her sitting with the artist and flees in fear. As evidence piles up, Dallas and Peabody conclude that Gwen lies and may have recruited help to kill Ariel. Gwen's relationship with Ariel creates a potentially devastating problem for Gwen with The Natural Order, a cult-like organization, and Ariel threatened to tell.
When Dallas and Peabody interview Stanton Wilkey, the Natural Order leader, a young serving girl slips a note to Dallas, providing a woman's name and birthdate. There is no record of the woman leading the detectives to speculate about what that means.
What begins as a simple murder mystery quickly morphs into exposing complex international criminal activities. Ms. Robb is a prolific and talented storyteller, and she takes the small murder thread and builds a riveting thriller, all while tying up many loose ends. The author also creates intriguing characters, especially the group supporting Dallas and her husband, Roarke, through each of Ms. Robb's 52 adventures. Don't miss the compelling read, FAITHLESS IN DEATH.
SUMMARY
In the new Eve Dallas police thriller from #1 New York Times-bestselling author J. D. Robb, what looked like a lover's quarrel turned fatal has larger—and more terrifying—motives behind it…

The scene in the West Village studio appears to be classic crime-of-passion: two wineglasses by the bed, music playing, and a young sculptor named Ariel Byrd with the back of her head bashed in. But when Dallas tracks down the wealthy Upper East Side woman who called 911, the details don't add up. Gwen Huffman is wealthy, elegant, comforted by her handsome fiancé as she sheds tears over the trauma of finding the body—but why did it take an hour to report it? And why is she lying about little things?

As Eve and her team look into Gwen, her past, and the people around her, they find that the lies are about more than murder. As with sculpture, they need to chip away at the layers of deception to find the shape within—and soon they're getting the FBI involved in a case that involves a sinister, fanatical group and a stunning criminal conspiracy.
---
What do you think about this review?
Comments
No comments posted.

Registered users may leave comments.
Log in or register now!