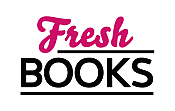 Pick up great June books for summer reading
"A Heartwarming Novel to Be Cherished"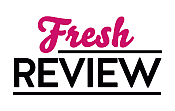 Reviewed by Alison Ellis
Posted June 10, 2021

To say Thea Mottram has had better days is putting it mildly. As if being let go from her job wasn't bad enough, her husband left her after fifteen years of marriage to be with one of her friends. While packing up her marital home, Thea gets a letter that a long-lost, great uncle has passed away and has left her an inheritance. Leaving Sussex and the heartbreak behind doesn't seem like a bad idea, so Thea heads to Scotland to deal with her uncle's estate.
The house is more than she expected it to be, plus it comes with a massive book collection. Thea decides to stay in Scotland and enjoy the downtime and heal her broken heart. While clearing out some of her uncle's things, Thea decides to sell some of the books in her uncle's collection. Edward Maltravers, the grumpy and off-putting, store owner, not only decides to help Thea sell some of the collection, but he agrees to let her work at the store, temporarily.
As Thea settles into her new life in Scotland, she comes to find out some of the best things in life happen unexpectedly and the past, whether her or Edward's, will always come back to haunt you and tempt you to deal with it and finally move forward.
THE BOOKSHOP OF SECOND CHANCES by Jackie Fraser is a winding walk through heartbreak, losing yourself, finding yourself, and coming into your own. This is one of those novels that is to be savored bit by bit to really allow yourself to get pulled into the story. I found myself slowing down while reading this and thoroughly engrossing myself in Thea's world. The way the author pulled in different characters from Thea's past and present life was brilliantly done. Each character, even though vastly different from the next, brought the perfect balance to the storyline. The pacing and subplots were perfectly introduced and woven throughout the story.
THE BOOKSHOP OF SECOND CHANCES is a wonderfully written debut novel and one that is sure to make your heart sigh with pure content as you finish the last page.
SUMMARY
A woman desperate to turn a new page heads to the Scottish coast and finds herself locked in a battle of wills with an infuriatingly aloof bookseller in this utterly heartwarming debut, perfect for readers of Evvie Drake Starts Over.

Thea Mottram is having a bad month. She's been let go from her office job with no notice—and to make matters even worse, her husband of nearly twenty years has decided to leave her for one of her friends. Bewildered and completely lost, Thea doesn't know what to do. But when she learns that a distant great uncle in Scotland has passed away, leaving her his home and a hefty antique book collection, she decides to leave Sussex for a few weeks. Escaping to a small coastal town where no one knows her seems to be exactly what she needs.

Almost instantly, Thea becomes enamored with the quaint cottage, comforted by its cozy rooms and lovely but neglected garden. The locals in nearby Baldochrie are just as warm, quirky, and inviting. The only person she can't seem to win over is bookshop owner Edward Maltravers, to whom she hopes to sell her uncle's book collection. His gruff attitude—fueled by an infamous, long-standing feud with his brother, a local lord—tests Thea's patience. But bickering with Edward proves oddly refreshing and exciting, leading Thea to develop feelings she hasn't experienced in a long time. As she follows a thrilling yet terrifying impulse to stay in Scotland indefinitely, Thea realizes that her new life may quickly become just as complicated as the one she was running from.
---
What do you think about this review?
Comments
No comments posted.

Registered users may leave comments.
Log in or register now!