"Beautifully captures the magic of mutual attraction and is equally amusing and romantic!"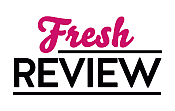 Reviewed by Miranda Owen
Posted June 8, 2021

THE WRONG MARQUESS is the third book in Vivienne Lorret's "The Mating Habits of Scoundrels" series. Elodie "Ellie" Parrish lost both her parents at a young age and was raised by her maiden aunts. At such a critical time, she made the acquaintance of her neighbor George who was around the same age. Because she suffered a trauma so young, George became something of a lifeline to Ellie and she eventually believed herself in love. Now she's all grown up, a hopeless romantic hoping for the feckless and fickle George to notice her and propose. In THE WRONG MARQUESS, Ellie winds up getting what she needed rather than what she always wanted.
Ellie and Brandon, Marquess of Hullworth have a fun meet-cute when he knocks into her while fleeing his admirers. He mistakes Ellie for one of the ravening hordes and is annoyed by their meeting, even though he is struck by her appearance. Ellie is struck by Brandon's nerve and what she perceives to be rudeness. Because of his experience, and all the tricks used on him, it's difficult to believe Ellie isn't just like every other young woman hoping to trap a peer in marriage. Before Brandon, Ellie was single-minded in her pursuit of the elusive George. It's highly amusing to have Brandon be seduced by a woman who's not trying to seduce him in any way. The situations Brandon and Ellie find themselves in are almost farcical at times, but Vivienne Lorret succeeds at building the sexual attention and creating a potent chemistry between these two characters. Brandon is won over by Ellie almost immediately, but he wants her to want him for himself and to not have him be her second choice after her first love. It's a delicate balance for this hero between indulging in their mutual attraction and teasing the possibilities without trying to cloud Ellie's mind with passion, so that she chooses him with a clear head. It took me a long time to understand why Ellie was so committed to George. At first, I thought Ellie's feelings had to do with some affection that grew as they grew up together, but I don't think that was it. Near the end of the story, it becomes clear to me that Ellie's determination to marry George is very psychological and tied up with her feelings of abandonment when her parents died. One of the reasons I like this hero so much, is because he respects this heroine, and understands her reasons for fixating on George more than she does.
THE WRONG MARQUESS beautifully captures the magic of mutual attraction and is equally amusing and romantic. Ellie's aunts remind me of the little old ladies in ARSENIC AND OLD LACE, except matchmakers rather than having a morbid quality. I look forward to hopefully reading more about characters like Brandon's sister, and Lord Savage in future books.
SUMMARY
USA Today bestselling author Vivienne Lorret continues the Mating Habits of Scoundrels series with a debutante who believes she is destined to marry the lord next door until a fateful encounter with a rogue makes her wonder… if she might be falling for the wrong marquess!
The wrong place…
Elodie Parrish can feel spinsterhood breathing down her neck. That's the trouble with waiting for the marquess next door her entire life. But Ellie knows if she gives him one last Season, he'll finally propose. The only problem is, her path keeps crossing with the arrogant Lord Hullworth, who is convinced she has designs on him.
The wrong time…
Brandon, Marquess of Hullworth, never wanted to be "London's Most Elusive Bachelor," or have a horde of hopeful debutantes and their scheming mamas follow him around. His past has left him too jaded to consider marrying any of them. At least, that's what he thinks... until he meets Ellie. She's quirky, opinionated, blushes easily, and drives him absolutely wild. The only problem is, she believes she's in love with someone else.
Ellie never imagined that one sultry summer could change everything. But the more time she spends with Brandon researching her book on the mating habits of scoundrels, the more she wonders if she might be falling for…
The Wrong Marquess
---
What do you think about this review?
Comments
No comments posted.

Registered users may leave comments.
Log in or register now!