"Part fun rom-com with a sensual character-driven story for added oomph!"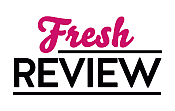 Reviewed by Miranda Owen
Posted June 8, 2021

FAKE is the first book in Kylie Scott's "West Hollywood" contemporary romance series. Movie star Patrick Walsh is part of the celebrity scandal of the moment and his publicist recommends a fake romance with somebody lowkey to rehab his image. Enter down-to-earth waitress Norah. Norah works at the hole-in-the-wall Italian restaurant Patrick has been haunting every so often. Patrick is inspired to ask Norah to play the part of his temporary girlfriend. I love the pretend romance-turned-real romance trope and I love Kylie Scott's books, so reading FAKE was a no-brainer for me.
The bulk of this story focuses on Patrick aka "Paddy" and Norah getting to know each other, having the attraction between them build, and the slow yet inevitable realization that what they have is something real and not fake. Kylie Scott excels at writing fun and relatable dialogue while building chemistry between her main characters, and FAKE is no exception. FAKE is told strictly from Norah's perspective, so the reader naturally bonds more with her, and finds Paddy an enigma at times like she does. There is initial intense physical attraction to Paddy for Norah, but he seems to distance himself a bit. No gruff or jerk-like behavior, but just playing it cool. Norah proves to be a chatty roommate and fake girlfriend, but she also gives Paddy the space he seems to need and doesn't prod and interrogate him about the reason he needs a fake girlfriend in the first place. While their situation seems very serendipitous, these characters end up finding exactly what they need in a companion. Norah finds somebody who isn't just a taker, and instead is somebody who takes her needs into consideration. Paddy finds somebody who is wowed by who is rather than his celebrity status. The sexual tension is divine. By the time these two characters give in to their desire for each other, the feelings they have run deep enough to make the passion more satisfying for the reader.
FAKE is part fun rom-com with a sensual character-driven story for added oomph. I'm always waiting for the other shoe to drop in stories like this and have some big explosion that the characters must work past and get back to each other. Thankfully I never really got that feeling in FAKE. There were mini conflicts that tested and helped define the relationship, but there was no drawn-out contrived separation. I look forward to reading the next book in this "West Hollywood" series to see if some of these supporting characters develop and get books and love stories of their own.
Learn more about Fake
SUMMARY
He walks the red carpet. She's more familiar with vacuuming one.
When a scandal tarnishes the reputation of hot as hell A-lister, Patrick Walsh, he needs a reputation rescue, pronto.
Enter waitress Norah Peers–a nobody who's average with a capital A. She's available, dependable, and has sworn off men for the rest of her natural born life. In other words: the perfect match for a no-strings fake romance.
For the right amount of money, she can avoid waitressing and play the part of his down-to-earth girlfriend. What she can't avoid–dammit–is the growing steam between them.
But being hounded by the paparazzi and having your life dissected on social media is a panic attack in the making. And while Patrick might be a charming rogue on screen, in real life he's a six-foot-two confusing, gorgeous, brooding grump, who keeps her at a distance . . . but also makes her feel like this bond between them might be more than just an act.
Being dumped on cue should be no big deal. Except being fake with Patrick is the realist relationship Norah has ever had. What's a girl to do, but flip the script, and ask for a rematch made in Hollywood?
---
What do you think about this review?
Comments
No comments posted.

Registered users may leave comments.
Log in or register now!