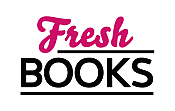 Pick up great June books for summer reading
"Powerful mobster's life explained"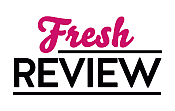 Reviewed by Annetta Sweetko
Posted June 6, 2021

During the pandemic and staying home more, we have watched a number of biographies and documentaries. My husband's favorites are those involving the mafia (or Cosa Nostra) which has led me to read more biographies dealing with this subject. THE DEADLY DON is Vito Genovese and much has been written in book form and in film about this man, his exploits, and - his many kills.
Vito Genovese was born in Naples, Italy, but THE DEADLY DON, and his family moved to America where he progressed from petty crimes to soldier during the Castellammarese War, to enforcer and later to become Don Vito, head of his own crime family.
THE DEADLY DON by journalist Anthony M. DeStefano goes far in explaining some of the myths that go along with a larger-than-life person such as Don Vito. Mr. DeStefano has done a lot of research and used various resources to put aside some things that are now believed to be unrealistic and put credence to things that are no longer unbelievable.
THE DEADLY DON does much to explain some of the myths that go along with a larger-than-life person such as Vito Genovese. One particular item that was put to rest was the question of did he have his second wife Anna's husband killed so he could marry her. With documents in hand, it was cleared up but perhaps only to a point. He did die and Anna did marry Vito, but you will have to read THE DEADLY DON to see for yourself what you think really happened.
It is intriguing to see what makes men like Vito Genovese tick and with this man it seemed that power and money were what he most desired. He was wealthy, powerful, and much-feared but in the end nothing could save him - he died in prison of a heart attack. It is said that with his death the "Golden Age" of the mafia ended, because by this time Joseph Valachi was telling the world all about this secret society. And that in a way was thanks to Genovese because Valachi feared the Don had put a hit out on him in the prison they shared, so to save himself he talked.
THE DEADLY DON is well written, easy to follow, and does much to explain the man Don Vito Genovese.
SUMMARY
From enforcer to godfather, Vito Genovese rose through the ranks of La Cosa Nostra to head of one of the wealthiest and most dangerous crime families in American history.

Vito Genoveseran rackets as a member of Giuseppe "Joe the Boss" Masseria's gang in New York City before joining forces with Lucky Luciano, Frank Costello, Meyer Lansky, and Bugsy Siegel as bootleggers during Prohibition. As a soldier in the Castellammarese War, he helped orchestrate Masseria's death on behalf of Brooklyn crime lord Salvatore Maranzano, consolidating his position and power before ensuring Maranzano, too, was knocked off. For the next three decades, Vito Genovese—shrewd, merciless, and utterly savage—killed countless gangsters in his bid to become the capo di tutti i capi—boss of bosses—in the American Mafia. Genovese would betray some of the mafia's most notorious bosses, including Albert Anastasia and Frank Costello, to eventually seize control of the Luciano crime family, one that still bears his name today.

In The Deadly Don, Pulitzer Prize-winning journalist Anthony M. DeStefano presents the rise and fall of Vito Genovese in this first comprehensive biography of the legendary mafioso—from his childhood in Naples, Italy, and the beginnings of his bullet-ridden criminal career on lower Manhattan's mean streets, through his self-exile in the mid-1930s back to his homeland where he ran a black market operation under the fascist regime of Benito Mussolini, and his return to New York where Genovese made a fortune as the head of an illegal narcotics empire. DeStefano reveals the important and terrifying role Genovese played in the creation of the Mafia, detailing his bloody and ruthless lifetime of crime that would put him behind bars for his last fifteen years—and securing his infamous place in the history of organized crime.
---
What do you think about this review?
Comments
No comments posted.

Registered users may leave comments.
Log in or register now!