"A time for second chances"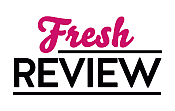 Reviewed by Evie Harris
Posted June 6, 2021

Multicultural | Romance Contemporary | Women's Fiction Contemporary
Eighteen year old Leah Berkley and thirty-five year old Alan Kent's chance encounter led to a thirty year marriage. This was not a marriage made in heaven. Except for their twin sons and her teaching career, Leah had little joy in her life. Her mother-in-law was domineering and her husband was verbally abusive and unfaithful. After an act of violence, Leah believed her life was in danger. She returned to Coates Island where she had previously found peace, made friends and became part of a book club. What she found there on her return trip was much more.
There are many types of abuse and the story delves into this. Leah is asked how she stayed in a loveless marriage long after her sons had grown and left home. This is a question she had grappled with herself. But, now this was her time. In Leah, the author has crafted a fascinating character. Even though she had been repressed for three decades, she was undaunted in her quest for independence. Her life began in a trailer park and she knew what family love could and should be. After her marriage, she ended up living in the mansion of a prominent family. She is a woman who remembers her roots and the joy her family took in cooking. This is very apparent in the narrative by the detail devoted to the preparation of food. I think I gained five pounds reading this book. The secondary characters all have their own stories. They have suffered loss and have been hurt. However, they are a supportive group. It is obvious the author understands the complexities of human relationships.
I found this book to be well written. Evident throughout the story is the value of good friends, a book club and good food. The BEACH HOUSE is a compelling story about second chances and love. Highly recommended.
SUMMARY
Over the course of one summer spent on an idyllic island off the coast of North Carolina, a weekly book club offers three very different women the chance to rewrite their own stories. In bestselling author Rochelle Alers second Book Club novel, a new chapter begins as one womans seemingly perfect life unravels

Its been almost a year since Leah Berkley Kent left her lavish Richmond home to spend two months on Coates Island, North Carolina. There she found friendship with two extraordinary women, Kayana and Cherie. Together they formed a summer book club, meeting weekly at the Seaside Caf. Leah also found the courage to finally stand up to Alan, her domineering husband of twenty-eight years.

With her twin sons now grown, Leah decides to return to Coates Island again this summer. Alans explosive reaction only convinces her that her marriage, and her old life, may be ending. But what comes next? Helping out at the Seaside Caf, Leah grows closer to Kayanas widowed brother, Derrick. He knows what its like to start overhe traded a Wall Street career for a beachfront house and a slower pace. Derrick is drawn to Leah, but wonders if shes truly ready to move on.

Itll take a summer filled with lazy beach walks, bold new horizons, and book club meetings rich with shared laughter and support, for Leah to find the answers shes been looking for
Excerpt
Leah was stunned by his questioning. What was there about her that had people questioning whether she could perform tasks women all around the world did every day? When they'd met for their first book club meeting Cherie had made disparaging remarks about the size of the diamonds in her wedding band and earrings, and that's when she'd had to inform her that marrying a wealthy man wasn't something to aspire to.
"I'm more than familiar with a kitchen, and I do know how to cook."
"Stop messing with her, Derrick," Kayana interjected.
"I can bus tables and double as a dishwasher. I –"
"Enough, Leah," Derrick said, laughing. "I'll figure out a way you can make yourself useful if that's what you want."
"It is what I want."
"I guess that settles it," Kayana stated. "You'll live upstairs and help out any way you can. Derrick, can you please do me a favor?"
"What is it?"
"Bring Leah's bags in from her car."
Derrick disentangled his arm from his sister's and held out his hand. "Leah, I'm going to need your key."
Reaching into her crossbody, she gave him the fob. "It's the Audi with Virginia plates." She headed for the restroom, while Kayana reminded the remaining diners that the restaurant was closing in ten minutes.
Leah closed and locked the door behind her and then removed her glasses. Each time she saw her reflection in a mirror she felt like crying. She didn't know why, but she blamed herself for staying in a marriage she knew would never get better. There was the excuse that she didn't want to leave Alan because her sons saw him as their role model, once they'd decided they also wanted to become lawyers. Alan had worshipped and spoiled his sons from birth, and it did not take Leah long to realize he was a much better father than a husband.
She'd come to Coates Island rather than go to Kentucky to be with her family to heal her body and her soul because it was the only place where she'd felt free for the first time in her adult life. It was where she could bare her soul to Kayana because she was a former psychiatric social worker, so she knew she could trust her not to be judgmental. Her sons knew their father had assaulted her, but she refused to divulge more intimate details of their marriage. That information she would reveal to the attorney she would hire to handle her divorce. Leah still had to decide who she wanted to represent her before Judge Alan Kent was served with divorce papers. And while Alan could countersue and charge her with abandonment because she'd moved out of their home, she would level the playing field with medical documentation of his vicious assault.
Leah washed her hands, dried them on a paper towel, put back on the glasses, and left the restroom; she saw Derrick with the straps of a quilted weekender and large tote, with her laptop, looped over each shoulder while he wheeled the Pullman and carry-on. It would've taken her two or three trips to bring the bags up the staircase to the second story while he would accomplish it in one.
"Thank you, Derrick."
He winked at her. "You're welcome, Leah. And I'm sorry about teasing you."
"Not to worry. I'm not that thin-skinned." Leah wanted to tell him she had to have a thick skin if only to endure the hellish years she'd lived at Kent House.
"That's good to know. I'll leave your bags in the bedroom."
Leah sucked in a breath as pain shot through her body. She had delayed taking a pill because they caused drowsiness and now her ribs were hurting.
"Are you all right?"
She turned slowly to find Kayana staring at her. "Not really. I need to take my pain medication."
"Come and sit down. I'll bring you a glass of water."
She sat down, her eyes filling with tears. Reaching into her crossbody bag, she took out a tissue and blotted them before they fell, and then opened the pill bottle and shook one out. Each time she inhaled she felt as if she was being stabbed with a sharp object. Dr. Brady had prescribed the medication to take every four hours as needed, but she usually waited twice that long because she feared becoming dependent on the opioid.
Kayana handed her a glass of water, and she swallowed the pill. It would take a few minutes before it took effect. "Thank you."
"Don't move, Leah. I know you like my brother's lasagna, and there happens to be some left."
"This is definitely my lucky day." The first time Leah ate Derrick's lasagna she'd overindulged; she'd looked forward to Sundays to eat, drink potent concoctions, and discuss books while bonding with her new friends. She did not want to believe she'd had to wait until she was nearly fifty to meet women that not only shared her interests but also treated her as their equal. The throbbing in her side eased, and she knew the medication was working its magic. After eating, she planned to take a nap before unpacking and settling into her temporary home.
---
What do you think about this review?
Comments
No comments posted.

Registered users may leave comments.
Log in or register now!