"Riveting look at political intrigue."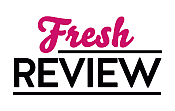 Reviewed by Annetta Sweetko
Posted June 6, 2021

Historical | Romance | Christian
Vivian "Viv" Steele is an attorney for the State Department and is stuck attending a diplomatic dinner where she is the unfortunate witness to two ambassadors collapsing. One is dead of a "heart attack" the second lingers of a fentanyl overdose or were they both killed in a POWER PLAY.
Former Navy SEAL, now special agent in the Diplomatic Security Service, Jacob Cruz, takes this all personally as he is only 6 months in the job and two people died on his watch. Now a task force is set up that includes F.B.I., C.I.A. and much to Jacob's chagrin the attorney who witnessed it all. He wasn't exactly sure why that irritated him but it did - was it that she is an attorney or just the fact that she is beautiful in his eyes.
POWER PLAY is a riveting look into political intrigue, lies, and half truths with a bit of revenge thrown in. Readers will be pulled into the storyline as we watch various, well written, characters come together to solve the two diplomatic deaths. We have Jacob and Viv who are on the front lines as a short time later she is attacked and rescued putting Jacob in a protective mode like he has never felt before. But Jacob has baggage that he has never let go and Viv is in turmoil with all that is going on in her life. Not knowing who to trust and what lies are believed to be truth, will they survive and find each other?
Another woman lead is Special Agent Delaney O'Sullivan and her partner Weston Lee. They are tasked with investigating the death of the second diplomat. Following along while they investigate readers learn more about Delaney, a widow and 20-year agent, and her partner who is down on himself for a failed op. They make a good team, good partners, and friends. The investigation does lead them down a twisty road but in the end, the truth comes out. And a bit of surprise romance comes Delaney's way much to the delight of her partner. I do proudly admit here that as an "amateur detective reader" I did get a bad vibe from a "good Samaritan." You must read POWER PLAY to see if you get the same feel.
POWER PLAY is filled with a lot of intrigues, the workings of "diplomacy", unexpected dangers, touches of faith, a bit of sweet romance and enough twists and turns that will have you unable to put it down.
SUMMARY
When State Department attorney Vivian Steele witnesses two ambassadors collapse as if poisoned at a diplomatic dinner in Washington, DC, she is recruited to be a member of a joint FBI task force assigned to investigate. But she soon finds her by-the-book ways clashing with a special agent in the Diplomatic Security Service, Jacob Cruz. A former Navy SEAL and in charge of the event's security, Jacob takes the attack personally and is driven to act quickly, even ahead of the rules and regulations.

As Viv starts to work her diplomatic sources, her past as a State Department lawyer comes back to haunt her, and secrets held tightly by the government thrust her into a web of danger. Afraid, Viv turns to the one man bent on protecting others. But can she accept Jacob's reckless ways as exactly what she needs to stay alive and to discover the truth behind the attacks?
---
What do you think about this review?
Comments
No comments posted.

Registered users may leave comments.
Log in or register now!