"A Gold Heist with a Touch of Romance!"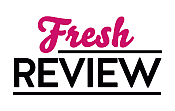 Reviewed by Jessica Grogan
Posted June 6, 2021

Gina Conkle's THE SCOT WHO LOVED ME is the first in her series, Scottish Treasures, and tells the story of past lovers Anne Fletcher and Will MacDonald as they work together to steal Jacobite treasure that's in the hands of the English.
Anyone that has read enough of my reviews knows that I am not a huge fan of second chance romances. Often, the couple has the same thoughts of regret throughout the book and the plot hinges on a misunderstanding that could easily be resolved with a conversation. Happily, Ms. Conkle avoids that here and Will and Anne have a conversation early on that clears up what happened in the past. It was refreshing that their thoughts of regret were kept to a minimum because of this and could instead be focused on other things. I genuinely enjoyed seeing a hero and heroine behave like actual adults and talk something out rather than assume what the other was thinking. It really kept the romance from dragging.
We don't really get to know Will and Anne nearly as much as I prefer. As a second chance romance, much of their story played out in the past and we are given few glimpses into it. I did appreciate the few glimpses we did get and I liked both characters even though I would've loved to get to know them better.
The majority of the plot is devoted to the theft of the Jacobite gold with the romance sprinkled in. There were a few slow spots but for the most part, the plot moved along at a steady pace. I did feel the theft itself was a little too easy after all the build-up to it and tension around it. I would've liked some more action than what we got but as a large part of the story was dedicated to setting up the next title in line, there wasn't as much time for more detailed action.
THE SCOT WHO LOVED ME was my first title from Gina Conkle, and I will most likely give the next title a try.
SUMMARY
A Mass Market Original
The first in a daring new Scottish historical series about a woman determined to return Scottish treasures to the Highlands and the only man who can help her—the lover she once abandoned.

Proud Scot, Will MacDonald sits in prison for wearing his kilt. He's determined to leave England as soon as he's released, but his plans go awry when a mysterious woman enters his cell, promising freedom and gold.
Anne Fletcher never thought she'd see her former lover again. She knows Will hasn't forgiven her for leaving him so many years ago, but to accomplish her league's mission, she needs him by her side. Stealing the Treasure of Lock Arkaig from English hands and returning it to the Highlands where it belongs is no easy feat. But with Will's help, they can achieve the impossible, even if being with him is as painful as it is pleasurable.
Taking back the fortune could mean death but after being parted from Anne for so long, Will can't leave her side. As they work together to steal the treasure from watchful eyes, will they return to their lonely lives or will they risk everything for a love they thought was lost forever?
---
What do you think about this review?
Comments
No comments posted.

Registered users may leave comments.
Log in or register now!