"Road trip Shenanigans"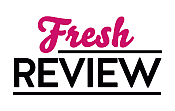 Reviewed by Bharti C
Posted June 2, 2021

Addie and Dylan are the lead couple, who are exes at the start of the story. The story starts with them meeting on the highway on their way to Scotland for a common friend's wedding. They started their trips in separate cars however an accident makes it an all-in-one small car trip.
Once the trip is combined the story goes back and forth between the couple's first meeting and the current road trip. The characters are in their early 20s and are accompanied by friends and siblings on this trip. Everyone in the car is familiar with each other's history except for the new, quirky guy.
During the course of the trip, we see how Addie and Dylan met, fell in and out of love and how they stand at the present. There is a promise that they may get back together, so the Road Trip promises to be fun and
If you are a fan of road trips, exes in a difficult situation, and fancy some bantering in a hot, stuffed car trip this story will do.
SUMMARY
THE BRAND NEW NOVEL FROM THE SUNDAY TIMES BESTSELLING AUTHOR, BETH O'LEARY.

Addie and her sister are about to embark on an epic road trip to a friend's wedding in rural Scotland. The playlist is all planned and the snacks are packed.

But, not long after setting off, a car slams into the back of theirs. The driver is none other than Addie's ex, Dylan, who she's avoided since their traumatic break-up two years earlier.

Dylan and his best mate are heading to the wedding too, and they've totalled their car, so Addie has no choice but to offer them a ride. The car is soon jam-packed full of luggage and secrets, and with four hundred miles ahead of them, Dylan and Addie can't avoid confronting the very messy history of their relationship...

Will they make it to the wedding on time? And, more importantly... is this really the end of the road for Addie and Dylan?
---
What do you think about this review?
Comments
No comments posted.

Registered users may leave comments.
Log in or register now!