"Lustbader takes Evan Ryder on another gripping confrontation in the international arena..."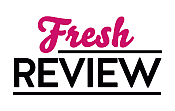 Reviewed by Ruth Castleberry
Posted June 2, 2021

Eric Van Lustbader combines international espionage with family dynamics in this second Evan Ryder novel that relates a compelling story while providing context and background.
After completing a successful assignment, Evan Ryder returns to D. C. and finds her secret division of DOD eliminated and niece and nephew kidnapped. The FBI suspects her brother-in-law, but Evan discovers him buried in his backyard with his head cut off. When Evan learns that her dead sister Bobbi served as a double agent for the Russians, she fears they may have taken the children. To add to her challenges, on the way to her sister's house, a gunman forces Evan to take a different route, alerting her that she is a target because of her success in dismantling Nemesis.
Simultaneously, Bobbi, who is not dead, becomes Kobalt, a new cover for her as a Russian agent. After failing her initial assignment, Kobalt teams up with Zharov to infiltrate and destroy Omega – a cult determined to create a new world in the same way Nazi doctors tried.
While this story is complex and requires a scorecard to keep track of the characters, the narrative is intriguing as the author switches between Evan's activities to following Kobalt's trail. The storyline, both complex and complementary, reveals Evan's and Bobbi's background: born to Russian agents in the U.S., a South Dakota couple adopts the two girls when their parents return to Russia. Meeting her parents while searching for Michael and Wendy, Evan remembers critical encounters with her sister and their influence on their strained relationship.
Lustbader is meticulous as he creates the Russian intelligence infrastructure and the corruption amid ranks. On the American side, conservative billionaires seem to wield discomforting power. The usual twists make the tale stirring, but the unexpected twists are somewhat chilling. A master thriller writer, Lustbader ends this adventure with an imaginative hook to read his third entry.
SUMMARY
Evan Ryder is back in The Kobalt Dossier, the stunning follow-up to The Nemesis Manifesto from New York Times bestselling author Eric Van Lustbader.
After thwarting the violent international fascist syndicate known as Nemesis, Evan Ryder returns to Washington, D.C., only to find her secret division of the Department of Defense shut down and her deceased sister's children missing. Now the target of a cabal of American billionaires who were among Nemesis's supporters, Evan and her former boss, Ben Butler, must learn to work together as partners – and navigate their intricate past – as they hunt down her family's kidnappers.
Their search will take them from Istanbul to Odessa to an ancient church deep within the Carpathian Mountains of Romania. And all along the way, an unimaginable enemy stalks in the shadows, an adversary whose secretive past will upend Evan's entire world, and might just annihilate her.
---
What do you think about this review?
Comments
No comments posted.

Registered users may leave comments.
Log in or register now!