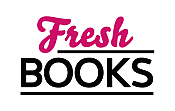 October ushers in great books with holiday themes!
Eric Van Lustbader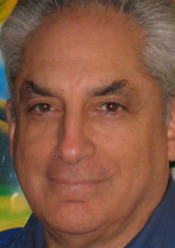 ERIC VAN LUSTBADER is the author of many New York Times bestselling thrillers, including The Testament, First Daughter, Last Snow, and Blood Trust. Lustbader was chosen by Robert Ludlum's estate to continue the Jason Bourne series. He and his wife live on the South Fork of Long Island.
Log In to see more information about Eric Van Lustbader
Log in or register now!
Series
Jason Bourne | Testament | Evan Ryder
Books:
The Kobalt Dossier, June 2021
Evan Ryder #2
Hardcover / e-Book
The Nemesis Manifesto, April 2021
Mass Market Paperback / e-Book
The Nemesis Manifesto, August 2020
Evan Ryder #1
Hardcover / e-Book
The Sum of All Shadows, August 2019
Testament #4
Mass Market Paperback / e-Book (reprint)
The Sum of All Shadows, July 2019
Testament
Hardcover / e-Book
Robert Ludlum's™ The Bourne Initiative, June 2017
Jason Bourne #14
Hardcover / e-Book
The Fallen, May 2017
Testament #2
Hardcover / e-Book
Robert Ludlum's™ The Bourne Enigma, January 2017
Jason Bourne #13
Mass Market Paperback / e-Book (reprint)
Robert Ludlum's™ The Bourne Ascendancy, December 2014
Jason Bourne #12
Mass Market Paperback / e-Book (reprint)
The Death and Life of Nicholas Linnear, November 2014
Nicholas Linnear
e-Book
Robert Ludlum's™ The Bourne Retribution, July 2014
Jason Bourne #11
Mass Market Paperback / e-Book (reprint)
Robert Ludlum's? The Bourne Ascendancy, June 2014
Jason Bourne #12
Hardcover / e-Book
Robert Ludlum's™ The Bourne Retribution, December 2013
Jason Bourne #11
Hardcover / e-Book
Robert Ludlum' s The Bourne Imperative, June 2012
Jason Bourne #10
Hardcover / e-Book
Robert Ludlum's™ The Bourne Dominion, December 2011
Paperback / e-Book (reprint)
Robert Ludlum's™ The Bourne Dominion, July 2011
Jason Bourne #9
Hardcover / e-Book
Robert Ludlum's™ The Bourne Objective, May 2011
Jason Bourne #8
Mass Market Paperback / e-Book (reprint)
Robert Ludlum's (TM) The Bourne Deception, June 2009
Jason Bourne #7
Hardcover / e-Book
Robert Ludlum's™ The Bourne Sanction, August 2008
Jason Bourne #6
Hardcover / e-Book
Robert Ludlum's The Bourne Betrayal, June 2007
Jason Bourne #5
Hardcover / e-Book
Robert Ludlum's The Bourne Legacy, March 2005
Jason Bourne
Paperback
Robert Ludlum's The Bourne Legacy, July 2004
Jason Bourne #4
Hardcover