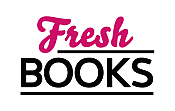 Pick up great June books for summer reading
"A superb mix of mystery and romance!"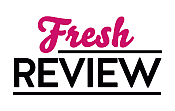 Reviewed by Miranda Owen
Posted June 1, 2021

Romance Suspense | Romance Historical
THE WEDDING NIGHT AFFAIR is the first book in L.C. Sharp's historical mystery/romance "Ash & Juliana" series. I like a series with an equal amount of mystery and romance, and so far, this "Ash & Juliana" series seems like exactly the kind of story I crave. The story is set in the year 1748 in England. Lady Juliana Uppingham is forced by her Machiavellian parents to marry a very wicked aristocrat. Very GAME OF THRONES. While Juliana may have wished him dead for brutalizing her on their wedding night, she wakes up to find that somebody did the deed for her. The only problem with that, is that she is blamed and in danger of being put to death for the crime. Enter Sir Edmund Ashendon – baronet, sleuth, and a delightful mix of sweet and sexy. In working to free Juliana, Ash is the friend she desperately needs.
1748 was a dismal time to be a woman and Juliana feels it acutely. For years, she has been subjugated by her parents. The ultimate betrayal is that they delivered her in marriage to a man they knew was a beast, but they didn't seem to give a care for her welfare. Then she briefly – yet terribly – suffered at the hands of her new husband with nobody to answer her calls for help. After her husband's death, she has little reason to suppose her life will be any better or that anybody will value her or respect her as a human being rather than scheme to use her for their own selfish ends. Until Ash. There are so many things to love about this story and this couple. This installment focuses on solving the murder, getting Juliana cleared of the crime, and chronicling the evolving relationship between Juliana and Ash. When Ash first meets Juliana, her physical and emotional scars are too raw for her to embark on a new relationship. Over the course of the book, Ash treats Juliana like somebody who is valued and respected, and her self-esteem increases. If some element of the investigation is too dangerous for Juliana to be directly involved in, Ash will explain that, but he is never condescending to her, and he involves her when he thinks he can. The chemistry between this pair – both romantically and as an investigative team – is amazing and I'm eager to see how this relationship progresses with each book in the series.
THE WEDDING NIGHT AFFAIR is superb mix of mystery and romance. The Raven is the shadowy criminal mastermind lurking on the periphery of this story, and I'm intrigued and look forward to seeing what happens with this character in future stories. I can't wait to read the next book in this series!
SUMMARY
An unlikely pair explores the darkest corners of London society in this thrilling historical mystery.

The year is 1748, and Lady Juliana Uppingham awakens in a pool of blood, with no memory of how her new husband ended up dead beside her. Her distaste for her betrothed was no secret, but even so, Juliana couldn't possibly have killed him…could she?

Juliana's only hope is Sir Edmund Ashendon, a dashing baronet with a knack for solving seemingly unsolvable crimes—and a reputation for trouble. A man as comfortable in the rookeries of St. Giles as he is in the royal court, Ash believes Juliana is innocent, though all signs point to her as the killer. He doesn't expect to develop a soft spot for the spirited widow, one that only grows when escalating threats against Juliana force Ash to shelter her in his home.

When another body is found, it becomes clear that Juliana has been dragged into something much, much bigger than simply her husband's murder. With a collection of deadly black-tipped feathers as their sole clue and a date at the end of a hangman's noose looming, they'll have to find the real killer—before it's too late.
---
What do you think about this review?
Comments
No comments posted.

Registered users may leave comments.
Log in or register now!