"Benny finally gets his lady!"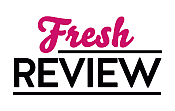 Reviewed by Annetta Sweetko
Posted May 31, 2021

Romance Paranormal | Paranormal Romance
Benjamin Reese has always been loyal and protective guarding his family and brothers fiercely. But, when this REBEL'S KARMA comes into his life he has a new direction. He is going to rescue her from the Kurjan no matter what it takes. The mating mark on his hand is all he needs to know that Karma is his.
Karma had been centuries in the hands of the Kurjan, once a wife and now widow, she continues living among them as she is fiercely protective of the enhanced women who are being captured. And though she might want to belong to Benny she knows she must stay behind to protect other innocent beings.
Rescued by Benny, Karma is living a double life, one she wants desperately and another she must return to. As she learns more about the vampires and demons who are enemies of the Kurjan the more she realizes she has lived a long time with lies.
REBEL'S KARMA is author Rebecca Zanetti's Dark Protectors series at its best. We have been given hints of Benny and his Karma in past books and, in fact, the man we have seen in the past comes to bold, deadly life in this book. There are a number of twists and turns, suspense and romance as we try to get to the happily ever after that Benny and Karma deserve.
I loved Benny throughout the series and was happy to see his book finally here. Karma was a bit of an anomaly - not sure where her heart or head is but - wow - she certainly has all it takes to be a partner to the vampire-demon hybrid. I liked how little by little the lies - especially about the queen, Emma - were laid to rest. I had to chuckle when she got to try the more modern dress styles and like them. Guess it was hard after centuries of long dresses to try on some jeans.
REBEL'S KARMA will take you back into the Dark Protectors' world, let you enjoy meeting up with a number of the past favorites, blow up a few things, fight a few fights, learn what love really is and then leave you satisfied for Karma and Benny but wanting more.
SUMMARY
There's no denying destiny . . .
For too long, Benjamin Reese has masked his deadly skills and temper with loyalty and humor. A vampire-demon hybrid, he fiercely protects his family, guards his brothers, and destroys the enemy without mercy. But when he discovers one fragile, beautiful blonde—a woman once mated to a Kurjan, no less—every primal instinct he has buried for centuries roars to life. With the mating mark she roused on his hand entwining their fates, no one will prevent him from keeping her safe and making her his, forever . . .

Or desire . . .
Karma wishes she could remember her last name. Or if she even had one. All she has in this confusing new world is a desperate duty to save the innocent. That means destroying the dark, dangerous, and desirable Benjamin Reese and everything he loves—an impossible task even before his touch arouses a passionate hunger she can't afford. She's certain a deadly enemy watches her every move, but it's not until Benny kisses her that she tastes true danger…
---
What do you think about this review?
Comments
No comments posted.

Registered users may leave comments.
Log in or register now!