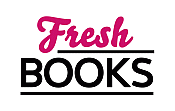 Great Summer reading - June releases
"Neighborhood gossip + drama galore will have old school Desperate Housewives fans thrilled!"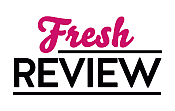 Reviewed by Angie Elle
Posted May 17, 2021

Thriller Psychological | Fiction
LOCAL WOMAN MISSING by Mary Kubica is the story of a neighborhood and families turned upside down when two women go missing. Gossip abounds as the community speculates on whether these incidences are connected or if it's coincidental. I was drawn in from the get-go. The prologue sets up some good fodder, giving us a glimpse of a woman who recently gave birth and is unapologetically cheating on her husband - after all, what's good for the goose is good for the gander, right? The story picks up 11 years after this event, and we learn that subsequent to her disappearance, another woman went missing along with her daughter, and that crime remains unsolved.
Points of view from many people in this neighborhood are included, and I enjoyed all of them, particularly Kate's, as her role in all of this was the most puzzling for me. It also flips back and forth between the past and the present, leading the reader to believe that everything will tie together in the end. One of the interesting topics this book explored was making friends in your neighborhood vs. befriending people out of necessity, for example, the second woman who goes missing is 'friends' with one of the other women, but her thoughts of this woman aren't flattering, and she often utilizes this woman to walk her daughter to school when she has work commitments. I liked how we get to see that the ties aren't always friendly. Sometimes they veer more into the territory of 'what someone can do for you.' The appearance of the missing daughter is what brings this story back into the present, and there were some interesting (and unethical) themes explored here, as well. When someone has been gone for 11 years and disappeared as a child, how well do you really know them, and how well do they know you? Does family trump everything? Things definitely got murky and interesting here.
There were some good reveals here, and the author did a good job weaving the threads together. I loved all of the neighborhood gossip; some of it was salacious and gave off Desperate Housewives vibes that I loved. The glimpse into Delilah's captivity at the beginning of the book was something I could have done without, as I think it slowed the beginning down and got repetitive. And parts of the ending were predictable, but because I found some of the characters so likable (even lovable,) I was really invested in their stories, and I didn't care about that predictability so much. I just wanted to see how everything was going to shake out with this neighborhood I'd practically become a part of. In fact, I'm still thinking about characters in this book and hoping they're able to recover from what they learned.
I really enjoyed LOCAL WOMAN MISSING, and as Mary Kubica is an author I've read from and enjoyed before, I'm excited to see what's next for readers!
SUMMARY
People don't just disappear without a trace…

Shelby Tebow is the first to go missing. Not long after, Meredith Dickey and her six-year-old daughter, Delilah, vanish just blocks away from where Shelby was last seen, striking fear into their once-peaceful community. Are these incidents connected? After an elusive search that yields more questions than answers, the case eventually goes cold.

Now, eleven years later, Delilah shockingly returns. Everyone wants to know what happened to her, but no one is prepared for what they'll find…

In this smart and chilling thriller, master of suspense and New York Times bestselling author Mary Kubica takes domestic secrets to a whole new level, showing that some people will stop at nothing to keep the truth buried.
---
What do you think about this review?
Comments
No comments posted.

Registered users may leave comments.
Log in or register now!