"Wow! Bets are on for this to take Military Thriller of 2021!"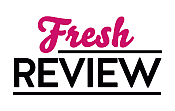 Reviewed by Audrey Lawrence
Posted May 17, 2021

When things get out of hand at the C-130J Super Hercules crash site in Southern Libya, things really go from zero to very bad indeed. Barely escaping with his life, U.S. Air Force Intelligence Officer Nicholas Flynn has the very uneasy feeling that his enemies might even be closer than the ones he fought.
His bad vibes come true a few weeks later when he gets ordered to command a special, but very small Joint Force security detail in Barter Island, Alaska. What he finds may be only a ragtag team, but Nick Flynn vows, if only for his own sanity, to whip them into shape.
Meanwhile, Russian Air Force Colonel Alexei Petrov is having the time of his life checking out the very special Skat (Devilfish), the first flyable prototype of Tupolev's top secret stealth bomber and an uber-expensive top secret initiative built without regard for the unknowing Russian taxpayers. Not only is Petrov enjoying testing out all the advanced features, he has his own plans that are definitely not in alignment with Russian air force's intentions for this unbelievably advanced Devilfish!
Dale Brown, the highly acclaimed New York Times Best Selling military author, is at the top of his game with ARCTIC STORM RISING, the first in his awesome new series. Nick Flynn is a great character who operates in accordance with his own code of ethics and sense of humour. It is just desserts that the same CIA members who screw Flynn at the start desperately need him to save them from an unbelievable, but very realistic, situation. What goes around comes back to bite!
As a former Captain and pilot in the U.S. Air Force, Brown really knows of what he writes and keeps up with world events to project his novels into a very credible future. His writing is authentic and he definitely makes his fictional Alaska sounds like Alaska and fictional Russian settings sound like Russia. Even his fictional governments sound like governments with lots of the usual CYA going on.
I have long been a super fan of Brown's novels as they are such suspenseful page-turners with terrific and surprising plots and ARCTIC STORM RISING is true to form. As I am not knowledgeable about understanding weaponry, my friends assure me that the Russian secret stealthy plane is plausible (which is scary). Also, Brown provides very good and realistic descriptions of both new and outdated technology/weaponry held by the countries involved for his many fans who relish those important details. What is really neat is the gender balance with half the fighter and transport pilots/co-pilots being female as well as high ranking officers in the War Room.
My bet is that ARCTIC STORM RISING is going to be the top of class military thriller book of 2021! It is definitely a page turner with lots of fast paced action and tons of suspense, it is so hard to put down even for a quick meal. In fact, if you are like me, you almost want to start reading it again just to pick up the details you may have glossed over in order to find out what happens. I can hardly wait for the next in the series!
Can things really escalate that fast to dangerous levels? Winter storms in Alaska can be dangerous, so get your copy of ARCTIC STORM RISING and find out just how treacherous they can be!
SUMMARY
First in a new series from New York Times bestselling author Dale Brown, featuring U.S. Air Force intelligence officer Nick Flynn on the hunt for Russian commandos in the mountains of Alaska.

After a CIA covert mission goes badly awry, U.S. Air Force intelligence officer Nicholas Flynn is exiled to guard a remote radar post along Alaska's Arctic frontier. This dead-end assignment is designed to put his career permanently on ice, but Flynn's not the type to fade quietly into obscurity...
As winter storms pound Alaska and northern Canada, Russian aircraft begin penetrating deep into friendly airspace. Are these rehearsals for a possible first strike, using Russia's new long-range stealth cruise missiles? Or is some other motive driving the Kremlin to take ever-increasing risks along the hostile Arctic frontier separating two of the world's great powers?
When an American F-22 collides with one of the Russian interlopers, things go south fast—in seconds, missiles are fired. There are no survivors. Despite horrific weather, Flynn and his security team are ordered to parachute into the area in a desperate bid to reach the crash sites ahead of the Russians. It's now obvious that the Pentagon and CIA are withholding vital information, but Flynn and his men have no choice but to make the dangerous jump.
Soon they're caught in a deadly game of hide-and-seek with Spetsnaz commandos operating covertly on American soil. It seems that the F-22s and their Russian counterparts aren't the first aircraft to have gone missing in these desolate mountains. The Kremlin is hunting for the first prototype of its new stealth bomber—which vanished on what was supposed to be a test flight…while loaded with nuclear-armed stealth cruise missiles.
As Russia and the U.S. square off on the brink of all-out-war, it's up to Nick to find the missing bomber…and prevent a potential nuclear holocaust.
---
What do you think about this review?
Comments
No comments posted.

Registered users may leave comments.
Log in or register now!