"Classic tales of horror"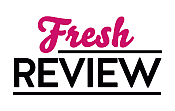 Reviewed by Debbie Wiley
Posted May 13, 2021

Classic tales of horror… just those three words are enough to make me want to pick up a book and read it. Poisoned Pen Press has collaborated with the Horror Writers Association to produce an imprint of horror classics featuring tales that may have been forgotten other than through theatrical versions. Sir Arthur Conan Doyle's THE PARASITE AND OTHER TALES OF TERROR has nine tales in store for horror fans to enjoy and savor.
Sir Arthur Conan Doyle is a long-cherished author for me, as I read his entire Sherlock Holmes series as a young teen. His use of language and ability to deduct and surmise from even the most minute observations helped me develop my own analytical skills and created a lifetime love of language. I couldn't resist reading THE PARASITE AND OTHER TALES OF TERROR as a result, even as I knew it wouldn't be the same as my beloved Sherlock Holmes tales.
The language in THE PARASITE AND OTHER TALES OF TERROR is as exquisite as I expected, maybe even more so as I was drawn into tales I might have otherwise ignored. After all, I'm not a fan of whaling ships or stories involving captains of whaling ships (MOBY DICK may have ruined that for me forever) but even the tale "The Captain of the Pole-Star" kept me engaged. "Selecting a Ghost" is perhaps my favorite story, even as I suspected the conclusion almost from the very start of the tale.
However, I must note that THE PARASITE AND OTHER TALES OF TERROR is written during a very different time than modern day. Some of the language used by characters as well as some of the descriptions may offend readers. Sir Arthur Conan Doyle traveled during his lifetime to other continents but his personal opinions along with the cultural attitudes of that time period are definitely present in many of the stories. I have to admit I cringed more than once and had to remind myself repeatedly of the historical time period and attitudes of that day.
THE PARASITE AND OTHER TALES OF TERROR is a volume that readers of classic horror tales will likely treasure. While it is definitely dated a bit with some of the language, THE PARASITE AND OTHER TALES OF TERROR still showcases Sir Arthur Conan Doyle's brilliant skills both at writing and weaving a story that grabs the reader and doesn't let go. I look forward to seeing the other volumes produced by the collaboration between Poisoned Pen Press and the Horror Writer's Association!
SUMMARY
Presented by the Horror Writers Association, this collection of classic short stories were written by iconic author—and creator of Sherlock Holmes—Sir Arthur Conan Doyle. Classic stories of horror and terror include:
The Parasite
The Mystery of Sasassa Valley
J. Habakuk Jephson's Statement
The Captain of the "Pole-Star"
The Great Keinplatz Experiment
The Ring of Thoth
The Bully of Brocas Court
Selecting a Ghost
How it Happened
---
What do you think about this review?
Comments
No comments posted.

Registered users may leave comments.
Log in or register now!