"A riveting suspenseful novel of two sisters caught up in IRA terrorism!"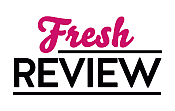 Reviewed by Audrey Lawrence
Posted May 11, 2021

Women's Fiction | Thriller Psychological
For the past six months, Tessa has been thrilled with the joys of being with her new baby Finn and relishing in his fresh baby smell as they enjoy their cuddles and take their walks around the salt waters of the lough near their home in Grey Abby, a close community of four hundred people. The ongoing tension in Northern Ireland does not worry Tessa here where she feels safe, but now her maternity leave is over and she is back at her job as a political producer for the BBC in Belfast and has to leave baby Finn with a neighbour or her mom.
Suddenly, as Tessa is in the midst of being live on the radio talk show, she sees a flash of her sister's face on screen. No, it can't be! Marian is a paramedic; she definitely would not be involved with violence. Tessa gives those assurances to the police, but what is really going on?
Flynn Berry, the acclaimed author of the award winning UNDER THE HARROW and A DOUBLE LIFE, keeps her focus on the strong relationship of two sisters, Tessa and Marian and their changing dynamics as they deal in their own ways with the tensions of living in Northern Ireland. The love, yearnings, and concerns of both the young mom and the aunt are beautifully and realistically described, especially with regards to their emotions and connection with the young baby Finn.
Berry's NORTHERN SPY, is set in an undefined, yet, fairly contemporary times in Northern Ireland as the two sisters were children when the 1998 Good Friday Agreement that formally ended the three decades period of The Troubles had occurred. While Berry excels in emotional content and geographic descriptions, there are some minor errors in the story that could be jarring for a discerning reader familiar with Northern Ireland. For example, while I loved the aptly named title and double entendre of NORTHERN SPY, it is linked to a regional American apple that is almost unknown in Northern Ireland and so normally would not be in Tessa's Irish recipe book, better to have noted she was using an American recipe.
Given that, as a work of fiction, NORTHERN SPY is totally page-turning suspense filled with both family and political tensions involving real danger and possible torture or worst. Berry does an outstanding job in balancing descriptions that bring forth the natural beauty of the coastal lough while juxtaposes the rugged landscape with Tessa's tense life in Belfast and the emotional impact of the ongoing actions of terrorism that pit neighbour against neighbour and family against family.
If you in the market for terrific page turning suspense with believable characters facing both familiar and dangerous challenges, then do check out NORTHERN SPY! You will be glad you did! For myself, I look forward to reading more works by the very talented Flynn Berry!
SUMMARY
A producer at the Belfast bureau of the BBC, Tessa is at work one day when the news of another raid comes on the air. The IRA may have gone underground after the Good Friday Agreement of 1998, but they never really went away, and lately, bomb threats, security checkpoints, and helicopters floating ominously over the city have become features of everyday life. As the news reporter requests the public's help in locating those responsible for this latest raid--a robbery at a gas station--Tessa's sister, Marian, appears onscreen. She watches in shock as Marian pulls a black ski mask over her face.
The police believe Marian has joined the IRA, but Tessa knows this is impossible. Though their family is Catholic, they were raised to oppose the violence enacted in the name of Republicanism. The sisters have attended peace vigils together. And besides, Marian is vacationing on the north coast. Tessa just spoke to her yesterday.
When the truth of what has happened to Marian reveals itself, Tessa is faced with impossible choices that test the limits of her ideals, the bonds of her family, her notions of right and wrong, and her identity as a sister and a mother. Walking an increasingly perilous road, she fears nothing more than endangering the one person she loves more fiercely than her sister: her infant son, Finn.
A riveting and exquisite novel about family, terror, motherhood, betrayal, and the staggering human costs of an intractable conflict, Northern Spy cements Flynn Berry's reputation as one of the most sophisticated and accomplished authors of crime and suspense novels working today.
---
What do you think about this review?
Comments
No comments posted.

Registered users may leave comments.
Log in or register now!