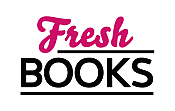 Pick up great June books for summer reading
"A heartfelt story about loss, resiliency, friendship, and finding your way..."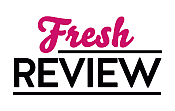 Reviewed by Sandra Martin
Posted May 6, 2021

Women's Fiction | Fiction Family Life
Alice, Jake, and Harry are suffering low points in their lives. Forty-four-year-old Alice is grieving the loss of her husband and parents, while eighteen-year-old Jacob Stevenson is adjusting to life after an accident, and twenty-four-year-old introvert Harry, is struggling with homelessness after his uncle's illness and death. At their lowest points, fate intervenes and brings these three strangers together to help heal their wounds and form new bonds in THE MUSIC OF BEES.
Alice Holtzman works a dead-end job at the Hood River County Planning Department. She is undervalued at work, but she finds comfort in raising honeybees at home. Alice's husband, Buddy, died in a tragic accident and Alice is contending with panic attacks whenever she thinks about her husband and the life that she lost.
Jacob Stevenson is an eighteen-year-old with the tallest Mohawk in Hood River. After an accident leaves him a paraplegic, Jake struggles with his future and a family life that is less than desirable. When Jake and Alice collide on a country road, Alice finds the young man and his interest in her honeybees charming. After taking him home and encountering Jake's abrasive father, Alice feels for the young man and eventually invites him to stay with her and help with the honeybees.
Twenty-four-year-old Harry has severe social anxiety and lives with his ill uncle in a rundown trailer. With a criminal past, Harry's chances at employment are slim in the small town. When Harry answers an ad for employment at Alice's beekeeping operation, a door to a new world opens for him.
As Alice, Jake, and Harry fall into their own rhythm of friendship and camaraderie, Alice begins to realize she has built a new little family. Jake is a beekeeping genius and Harry is gifted at constructing beehive homes. Together, this ragtag group of friends forges an unbreakable bond.
When a new pesticide company comes to Hood River and threatens the bee population, Alice, Harry, and Jake must ban together and protest for the sake of the bees, orchards, and the watersheds.
Readers of Billie Letts's novels will definitely enjoy Eileen Garvin's THE MUSIC OF BEES. Garvin creates realistic and memorable characters who bond during a time of reinvention. The characters bring out the best in each other and forge bonds that are rooted in the need for human connection and acceptance. THE MUSIC OF BEES is heartfelt and entertaining. Readers will root for all three characters as they overcome their obstacles and reach out for new lives that are more honest and true. Inspiring and moving, the story evolves nicely and ends in an uplifting place. In addition, the details on beekeeping are fascinating and intriguing. I look forward to reading the next novel from Eileen Garvin.
SUMMARY
Forty-four-year-old Alice Holtzman is stuck in a dead-end job, bereft of family, and now reeling from the unexpected death of her husband. Alice has begun having panic attacks whenever she thinks about how her life hasn't turned out the way she dreamed. Even the beloved honeybees she raises in her spare time aren't helping her feel better these days.

In the grip of a panic attack, she nearly collides with Jake--a troubled, paraplegic teenager with the tallest mohawk in Hood River County--while carrying 120,000 honeybees in the back of her pickup truck. Charmed by Jake's sincere interest in her bees and seeking to rescue him from his toxic home life, Alice surprises herself by inviting Jake to her farm.

And then there's Harry, a twenty-four-year-old with debilitating social anxiety who is desperate for work. When he applies to Alice's ad for part-time farm help, he's shocked to find himself hired. As an unexpected friendship blossoms among Alice, Jake, and Harry, a nefarious pesticide company moves to town, threatening the local honeybee population and illuminating deep-seated corruption in the community. The unlikely trio must unite for the sake of the bees--and in the process, they just might forge a new future for themselves.

Beautifully moving, warm, and uplifting, The Music of Bees is about the power of friendship, compassion in the face of loss, and finding the courage to start over (at any age) when things don't turn out the way you expect.
---
What do you think about this review?
Comments
No comments posted.

Registered users may leave comments.
Log in or register now!