"This return to Fairy Tale Cupcakes will be the highlight of my reading year!"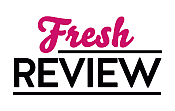 Reviewed by Alison Ellis
Posted May 6, 2021

Mystery Cozy | Mystery Culinary
Life is bittersweet for Mel. It's oh so sweet because her wedding day to Joe is fast approaching. It's bitter because she is still missing Oz, faithful employee and baker extraordinaire, who left Fairy Tale Cupcakes to expand his pastry chef horizons at a local resort. Easing this blow is the fact that Mel and Joe are planning on getting married at Oz's resort, putting him in charge of the wedding cupcakes.
On a trip to taste test Oz's latest delights, a heated argument erupts between the head chef and another member of the staff. As Oz tries to intervene, the head chef turns his rage to Oz. When the chef is later found murdered, his altercation with Oz is brought to the detective's attention, making Oz suspect number one. Knowing Oz so well, Mel feels she has no choice but to intervene and find the real murderer before her big day. Enlisting the help of her cupcake crew and a few in-laws-to-be, Mel is determined to clear Oz's name, even if it's the last thing she does.
FOR BATTER OR WORSE is the best book of Jenn McKinlay's Cupcake Bakery Mystery series, by far. The character development throughout this series is perfectly paced and it is so nice to see these characters moving forward with life: Angie and Tate are expecting a baby, Mel and Joe are planning a trip down the aisle (fingers crossed), and Oz is expanding his horizons. The plots are always perfectly done and paced to perfection. Jenn McKinlay once again bamboozled me with her plot twists and turns.
As always, Jenn's quick wit is on full display and will have you on the edge of your seat one minute and laughing hysterically the next. If you're on social media, be sure to follow her. Your life will be all the better for it.
FOR BATTER OR WORSE is the thirteenth book in the Cupcake Bakery Mystery series. This can be read as a standalone but do yourself a favor and read the entire series. This is one of those series that I sometimes wish for a mild case of book amnesia so I could go back to the beginning of this series and immerse myself in the pure bliss of Jenn McKinlay's storytelling magic.
SUMMARY
The Fairy Tale Cupcake crew must discover the truth behind a death sprinkled with suspicion before Mel and Joe can say "I do", in the thirteenth Cupcake Bakery Mystery from New York Times bestselling author Jenn McKinlay.

Life is sweet and business is booming at the Fairy Tale Cupcakes bakery--and the fact that Mel and Joe are getting married is the icing on the cake. Their reception will be held at the swanky resort where Oz works as the pastry chef. The wedding planning is all fun-fetti and games until Mel and Joe meet the head chef at the resort who has been making Oz's life miserable. When the eccentric chef insults Mel's bakery, Oz gets into a blowout argument with the culinary prima donna.

Things turn extra sour when the chef is murdered, and Oz is the police's main suspect. As the countdown to the wedding day begins, Mel, Joe, and the rest of the Fairy Tale Cupcake crew must sift through clues to catch the real killer and clear Oz's name before their wedding plans are totally battered and baked.
---
What do you think about this review?
Comments
No comments posted.

Registered users may leave comments.
Log in or register now!