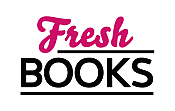 Pick up great June books for summer reading
"Another wonderful story by the amazing Amanda Quick!"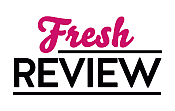 Reviewed by Kim Roller
Posted May 6, 2021

Romance Suspense | Romance Historical
Simon Cage just finished a case and wants to take a break in Burning Cove. All he wants is to relax and have a short affair with a divorcee. Lyra Brazier came to Burning Cove to spend time with her sister. She is trying to change her life after a broken engagement. Simon and Lyra will have to work together to find a missing friend. Will they find their friend? Can they survive time at a spa resort? Will Simon find out that Lyra is actually what he was looking for?
Amanda Quick does it again with the continuation of her Burning Cove series with THE LADY HAS A PAST. A missing friend brings danger and possible love to an apprentice private investigator and a man with special talents. They have to work together to find the missing woman while undercover at a spa resort. Along the way, they just realize that the perceptions of each other aren't what they seem to be. As they look into the missing woman's life they'll find themselves in danger that may be deadly. THE LADY HAS A PAST takes the reader on an emotional and suspenseful trip into the past of a missing woman who just may be dead. These two investigators will deal with murder, blackmail, and a very demented man and a woman who will do anything to get ahead. Amanda Quick's THE LADY HAS A PAST is a suspenseful story that will have the reader wanting to return to Burning Cove for the next installment and all the books before this one. THE LADY HAS A PAST is another wonderful story by the amazing author Amanda Quick and has this reader waiting anxiously for the next Burning Cove book. Whose story will be next and what weird sick enemy will the author's imagination come up with in the future?
SUMMARY
Beauty and glamour meet deception and revenge in this electrifying novel by New York Times bestselling author Amanda Quick.

Investigative apprentice Lyra Brazier, the newest resident of Burning Cove, is unsettled when her boss suddenly goes on a health retreat at an exclusive spa and disappears without another word. Lyra knows something has happened to Raina Kirk, and she is the only one who can track her down. The health spa is known for its luxurious offerings and prestigious clientele, and the wealthy, socialite background Lyra desperately wanted to leave behind is perfect for this undercover job. The agency brings in a partner and bodyguard for her, but she doesn't get the suave, pistol-packing private eye she expected.

Simon Cage is a mild-mannered antiquarian book dealer with a quiet, academic air, and Lyra can't figure out why he was chosen as her partner. But it soon becomes clear when they arrive at the spa and pose as a couple: Simon has a unique gift that allows him to detect secrets, a skill that is crucial in finding Raina.

The unlikely duo falls down a rabbit hole of twisted rumors and missing socialites, discovering that the health spa is a façade for something far darker than they imagined. With a murderer in their midst, Raina isn't the only one in grave danger--Lyra is next.
---
What do you think about this review?
Comments
No comments posted.

Registered users may leave comments.
Log in or register now!