"Living Among the IRA"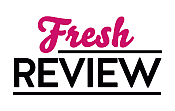 Reviewed by Carol Pennington
Posted May 6, 2021

Women's Fiction | Thriller Psychological
If you have an interest in Ireland and its history, you won't want to miss NORTHERN SPY. Set in Northern Ireland during the rush of activities by the Irish Republican Army in the early 2000s, this story gives great insight into what it was like to live in this terrorism plagued country through the eyes of two sisters, Tessa and Marian.
Tessa is a single parent of a newborn son. She lives in Belfast and works for the BBC. Her sister Marian is a paramedic. They have always shared a very close relationship and Tessa thought they shared no secrets. When Marian is caught on camera donning a black ski mask and participating in a robbery for the IRA, Tessa is sure she must have been abducted and forced to do their bidding. As the story continues to unfold, Tessa soon realizes that there have been a lot of secrets between her and Marian. She feels as though she has never really known her sister at all. They eventually find themselves intertwined in a very dangerous web between the IRA and MI5. Will they be able to escape from this deadly web with their lives?
I realized as I read this book that I actually knew very little about the IRA and its activities. Sure, I had heard of the organization and had a general understanding of their mission, but I had no idea of their methods. This book was a real eye-opener for me. America has had its share of terrorism, but we have never known it to the extent detailed in this book. The fact that terrorism came from within makes it even more difficult to comprehend. The realization that the bomb that detonated in the building next to where you work may have been set by someone you attended school with, or maybe even a neighbor or a family member, is beyond shocking. It is absolutely terrifying. I pray that we never have to live in that sort of constant terror.
I also found the information I learned about MI5 from the book very interesting. Though I am not a fan of spy novels, I did find that aspect of this story intriguing.
There were a few things about the story that I did not like as well. Though the language in the book, on the whole, is fairly clean, on the few occasions profanity is used, it is vulgar. In addition, I found the book moved at a much slower pace than I prefer.
I would recommend this book to the adult reader who has an interest In Ireland and its history.
SUMMARY
A producer at the Belfast bureau of the BBC, Tessa is at work one day when the news of another raid comes on the air. The IRA may have gone underground after the Good Friday Agreement of 1998, but they never really went away, and lately, bomb threats, security checkpoints, and helicopters floating ominously over the city have become features of everyday life. As the news reporter requests the public's help in locating those responsible for this latest raid--a robbery at a gas station--Tessa's sister, Marian, appears onscreen. She watches in shock as Marian pulls a black ski mask over her face.
The police believe Marian has joined the IRA, but Tessa knows this is impossible. Though their family is Catholic, they were raised to oppose the violence enacted in the name of Republicanism. The sisters have attended peace vigils together. And besides, Marian is vacationing on the north coast. Tessa just spoke to her yesterday.
When the truth of what has happened to Marian reveals itself, Tessa is faced with impossible choices that test the limits of her ideals, the bonds of her family, her notions of right and wrong, and her identity as a sister and a mother. Walking an increasingly perilous road, she fears nothing more than endangering the one person she loves more fiercely than her sister: her infant son, Finn.
A riveting and exquisite novel about family, terror, motherhood, betrayal, and the staggering human costs of an intractable conflict, Northern Spy cements Flynn Berry's reputation as one of the most sophisticated and accomplished authors of crime and suspense novels working today.
---
What do you think about this review?
Comments
No comments posted.

Registered users may leave comments.
Log in or register now!