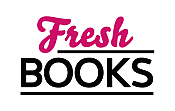 Books to enjoy in May! Let your reading blosson!
"A hurricane and a whole lot of cats"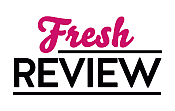 Reviewed by Debbie Wiley
Posted May 4, 2021

Laura Lange is taking a step into the unknown. She's taken a job at the Hemingway House in Key West despite the objections of her mom and her fiancé. Laura has been obsessed with Ernest Hemingway and his cats ever since a family trip to Key West five years earlier when she became attached to one of the Hemingway cats. Now she's in Key West to work as a tour guide for the Hemingway House. But… how will Laura, the 54 cats, and other Key West residents handle it when a hurricane has them trapped in the Hemingway House?
HEMINGWAY'S CATS is inspired by the real-life events of Hurricane Irma when workers stayed behind with the cats in the Hemingway House. As a Florida resident who also lived through Irma (which dragged on and on and on) and remembers the events, HEMINGWAY'S CATS was a must read. And oh boy, does Lindsey Hooper capture the essence of Key West!
We travel around Key West through the eyes of tourist-turned-resident, Laura, and what a joy it is! Of course, we spend a lot of time in the Hemingway House, but we also visit Sloppy Joe's and the Lighthouse, all which I love to see when I'm actually there in Key West. I also love how Lindsey Hooper incorporates tidbits about Ernest Hemingway and the Hemingway House into HEMINGWAY's CATS!
And the cats… I would be remiss if I didn't mention the cats! The cats are integral to the plotline and we have some very distinct personalities of the cats that readers will get to know. Nessie and Pawpa are the main two, but be prepared to spend time with animals aplenty as even the roosters of Key West make an appearance or two.
HEMINGWAY'S CATS is a fun read about Hemingway, cats, and finding one's true self even in the most of trying circumstances. Readers who love cats, Key West, or just a really good tale will enjoy Lindsey Hooper's journey to Key West.
SUMMARY
"ONE CAT JUST LEADS TO ANOTHER."
—Ernest Hemingway

Inspired by the true story of the famous six-toed felines of the Ernest Hemingway house in Key West, Florida—and the hurricane that nearly blew them away—Hemingway's Cats is a delightful novel full of romance, humor, and lots and lots and lots of cats . . .

Laura Lange didn't come to Key West to fall in love. As a recent college grad—with a useless degree in Literature—she came to work at the historic Hemingway home as a tour guide. Why not? She wrote her thesis on the iconic author. She has no other job offers. And she's desperate. Now Laura is falling desperately in love—with the fifty-four frisky felines who freely roam the estate. These descendants of Hemingway's original cat have not only stolen her heart—they're changing her life in ways she never imagined . . .

First there's Nessie, the bushy-tailed "house mother" of the cats who seems to have adopted Laura, too. Then there's grumpy old Pawpa Hemingway; the cat thieves Chew-Chew and Whiskey; the big-pawed Boxer and Bullfighter; and dozens of darling kittens. The locals are lovable, too. Laura's having a great time with her boy-crazy bungalow roomies, the Crabb sisters, and especially the young, handsome cat keeper, Jake. But Laura's summer of fun is about to take an unexpected turn—a category 5 hurricane is about to make landfall directly on their doorstep . . .

They can't possibly evacuate fifty-four cats. So Laura, Nessie, and all of their friends decide to hunker down in the Hemingway House to weather this storm—together.

"Sweet, funny, and charming. You'll fall in love with these adorable kitties and colorful Key West characters."
—MELINDA METZ, bestselling author of Talk to the Paw

---
What do you think about this review?
Comments
No comments posted.

Registered users may leave comments.
Log in or register now!