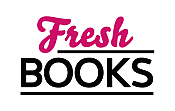 Books to enjoy in May! Let your reading blosson!
"A look at the messy, complicated, yet exhilarating twists and turns of teen love and life!"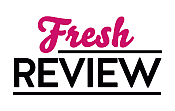 Reviewed by Miranda Owen
Posted April 30, 2021

Young Adult Contemporary | Young Adult Romance
FIVE WAYS TO FALL OUT OF LOVE is a standalone YA romance by Emily Martin. This is a delicious tale of teenage angst. Aubrey Cash befriended her new neighbor, and fellow high school classmate, Webster Casey. They became close friends very quickly with an eye toward flirtation. Rather than develop into a full-blown romance, things crashed and burned spectacularly when Webster ditched and humiliated Aubrey at a school dance. The story is told primarily in the present, but there are some crucial flashbacks to give the reader a flavor of what the relationship was like between Webster and Aubrey before the very bad thing happened. Because FIVE WAYS TO FALL OUT OF LOVE is told strictly from Aubrey's perspective, Webster and his motivations are just as much of an enigma to readers as they are to Aubrey.
Aubrey is a sympathetic yet flawed character – like many in others in FIVE WAYS TO FALL OUT OF LOVE. Aubrey is inclined to look at logic to explain life events. Her parents' rocky relationship and then, on a smaller yet more personal level, Webster's inexplicable betrayal blows her beloved logic to pieces when it comes to understanding love. The story follows Aubrey as she tries to make sense of family, friendships, and romantic entanglements, while figuring out what she really wants. A lot of readers will be able to relate to Aubrey. During your teenage years you sometimes realize that things you thought were true aren't, and people you thought you knew catch you by surprise. There's enough whimsy in FIVE WAYS TO FALL OUT OF LOVE to balance the angst. The uncertainty the female protagonist deals with in this book reminds me a little of the main character in THE BELL JAR by Sylvia Plath. Emily Martin does a good job of getting the reader to empathize with Aubrey. At a certain point I was just as confused as she was about what guy she should take a chance on.
FIVE WAYS TO FALL OUT OF LOVE is a look at the messy, complicated, yet exhilarating twists and turns of teen love and life. All the characters in this story are multifaceted and you care about their struggles and root them on. I really enjoyed FIVE WAYS TO FALL OUT OF LOVE and look forward to reading Emily Martin's next book.
SUMMARY
How do I hate thee? Let me count the ways…

Aubrey Cash learned the hard way not to rely on love. After all, Webster Casey, the new boy next door she'd been falling for all summer, stood her up at homecoming in front of everyone with no explanation. Proving her theory that love never lasts seems easy when she's faced with parents whose marriage is falling apart and a best friend who thinks every boy she dates is "the one." But when sparks fly with a boy who turns out to be Webster's cousin, and then Webster himself becomes her lab partner for the rest of senior year, Aubrey finds her theory—and her commitment to stay single—put to the test.

As she navigates the breakdown of her family, the consequences her cynicism has on her relationship with her best friend, and her own confusing but undeniable feelings for Webster, Aubrey has to ask herself: What really happened the night Webster stood her up? And if there are five ways to fall out of love…could there perhaps be even more ways to fall back in?
---
What do you think about this review?
Comments
No comments posted.

Registered users may leave comments.
Log in or register now!