"Exceptionally original thriller won't let you put it down..."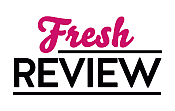 Reviewed by Ruth Castleberry
Posted April 29, 2021

Thriller | Thriller Psychological | Suspense Psychological
Reading FIND YOU FIRST is an amazing experience. Linwood Barclay crafts an unsettling yet original thriller that he renders at a relentless pace.
His doctor informs tech millionaire Miles Cookson that he is dying from a terminal disease, Huntington's. Since Miles is single with no children, his doctor does not worry about the genetic potential (50%) of passing the terminal disease along to his children. Unfortunately, when Miles was younger and needed money, he donated his sperm at the ReproGold Clinic. While Miles feels he must contact these offspring to alert them to this issue, he also begins thinking about leaving them his fortune.
Miles bribes a clinic employee to secure names and contact information for the nine individuals. Before he starts visiting the nine offspring, he informs his brother Gilbert of his terminal disease and information about the trust he set up for Gilbert. It turns out Gilbert has a wife that Miles refuses to trust with his fortune. When Gilbert's wife, Caroline, hears what's going on, she insists that her husband do something to guarantee there are heirs to Miles' fortune.
In the meantime, Chloe Swanson and Todd Cox, two of Miles' nine, find each other when they submit their DNA to WhatsMyStory and find they are half-siblings. Both want to meet their biological father. Miles has the list of nine and decides to start by visiting the one who lives the closest - Chloe Swanson. Miles directs his assistant, Dorian, to investigate and provide profiles on his list's nine individuals.
Miles' meeting with Chloe starts awkwardly, but they eventually bond. Chloe mentions Todd, and when she and Miles realize Todd is on the list, they try to connect with him. By the time they discover Todd is missing, Dorian tells them three other individuals on the list are missing.
In the middle of Miles' efforts to contact and alert his 'heirs,' the author introduces Jeremy Pritkin, a man who built and sold his multi-billion-dollar highway engineering firm. A wealthy eccentric, Pritkin threatens brother-in-law with cutting off the money unless he stops his sister's tracking down potential relatives through WhatsMyStory, especially since a possible name emerges.
FIND YOU FIRST is a complex thriller, but what a ride. Linwood Barclay writes compelling stories that grab your imagination and run away with it. Make sure you find a copy.
SUMMARY
Tech millionaire Miles Cookson has more money than he can ever spend, and everything he could dream of—except time. He has recently been diagnosed with a terminal illness, and there is a fifty percent chance that it can be passed on to the next generation. For Miles, this means taking a long hard look at his past . . .
Two decades ago, a young, struggling Miles was a sperm donor. Somewhere out there, he has kids—nine of them. And they might be about to inherit both the good and the bad from him—maybe his fortune, or maybe something much worse.
As Miles begins to search for the children he's never known, aspiring film documentarian Chloe Swanson embarks on a quest to find her biological father, armed with the knowledge that twenty-two years ago, her mother used a New York sperm bank to become pregnant.
When Miles and Chloe eventually connect, their excitement at finding each other is overshadowed by a series of mysterious and terrifying events. One by one, Miles's other potential heirs are vanishing—every trace of them wiped, like they never existed at all.
Who is the vicious killer—another heir methodically erasing rivals? Or is something even more sinister going on?
It's a deadly race against time . . .
---
What do you think about this review?
Comments
No comments posted.

Registered users may leave comments.
Log in or register now!