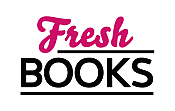 Books to enjoy in May! Let your reading blosson!
"Ariadne is a tale of fierce feminism and how a man's world puts a woman's life in jeopardy"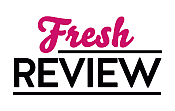 Reviewed by Kishor Rao
Posted April 29, 2021

Fantasy | Literature and Fiction Literary
Jennifer Saint doesn't waste much time establishing that this is not another Greek Myth Retelling where men take center stage. She sets up ARIADNE with stories where women take the hit for men's wrongdoings, how gods punish the women for a man's stupidity and primal behavior, how gods don't like it when some mortal come very close and rival their skills. Orion was punished for being better than Artemis at hunting. Athena punished Medusa for the stubbornness of Poseidon. Steeped in a similar tragedy is the family of Ariadne, daughter of Minos, princess of Crete. Poseidon made Pasiphae pay, Ariadne's mother, for the deceit of Minos. Thus their family bore the shame of Pasiphae mating with a bull and giving birth to the mighty Minotaur.
While still having the infamous fight between Theseus, the prince of Athens, and the Minotaur at its heart, the book goes well beyond that. Ariadne falls in love with the strong and handsome prince, at first sight, decides very quickly to betray her own kingdom, and conspires with Theseus to kill her own brother. Depending on Theseus after the treacherous act, she flees Crete with him, and this is where the story truly begins. The tragic story of three women, who at all odds went against the gods and men to exert their free will and paid for it terribly. Pasiphae is caught in the feud between a god and a man; Phaedra, Ariadne's sister, is shipped off as a political alliance; and Ariadne herself, who put her life at stake to do the right thing.
I was blown away by this book. Never has a book kept me so hooked to the plot and its wonderful characters, every one of them with their own journey and internal conflicts to overcome. The writing is so lyrical and flowery that it flowed smoothly, leaving me mesmerized. I disagreed with the choice of words at times; for example, when the author decides to use 'couch' as a seat or describes a character's feeling as 'awesome.' I thought it was not quite fitting in the environment. I have to agree that the enchanting prose definitely outweighs such small nit-picks. I also felt that the men in the book ultimately gave in to their "manly behavior" as the author paints the picture throughout the book. I felt like the author reduced them to only one dimension in the end, but it was needed to drive the point home, and I have no dispute with that. It was rendered beautifully, reinforcing the plot, and that is all one can ask.
I recommend this brilliant book to everyone, a magical read filled with fierce feminism, a cast of intriguing and nuanced characters, a story that will keep you at the edge of the seat, and a text so well done that every other line is quotable. Despite being a mythological story, this strikes a scary resemblance to the current power-hungry world, leaving it up to the reader to join the dots and to interpret.
Learn more about Ariadne
SUMMARY
A mesmerising retelling of the ancient Greek myth of Theseus and the Minotaur. Perfect for fans of CIRCE, A SONG OF ACHILLES, and THE SILENCE OF THE GIRLS.

As Princesses of Crete and daughters of the fearsome King Minos, Ariadne and her sister Phaedra grow up hearing the hoofbeats and bellows of the Minotaur echo from the Labyrinth beneath the palace. The Minotaur - Minos's greatest shame and Ariadne's brother - demands blood every year.

When Theseus, Prince of Athens, arrives in Crete as a sacrifice to the beast, Ariadne falls in love with him. But helping Theseus kill the monster means betraying her family and country, and Ariadne knows only too well that in a world ruled by mercurial gods - drawing their attention can cost you everything.

In a world where women are nothing more than the pawns of powerful men, will Ariadne's decision to betray Crete for Theseus ensure her happy ending? Or will she find herself sacrificed for her lover's ambition?

Ariadne gives a voice to the forgotten women of one of the most famous Greek myths, and speaks to their strength in the face of angry, petulant Gods. Beautifully written and completely immersive, this is an exceptional debut novel.
---
What do you think about this review?
Comments
No comments posted.

Registered users may leave comments.
Log in or register now!