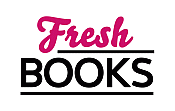 Summer Sizzling Reads in July!
"Sweet and sexy addition to the HC Heroes Series..."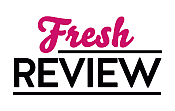 Reviewed by Robin Reynolds
Posted April 29, 2021

Romance Suspense | Romance Military
DEAN is the sixth book in Donna Michaels's HC Heroes series, and introduces us to Dean, who has temporarily joined the crew at Eagle Security & Investigations before heading to D.C. to join a CIA Black Ops team. Dean's military career came to a screeching halt after a helicopter crash. He feels a lot of guilt over the crash because at the last minute he switched seats with another member of his SEAL team, Troy, who then died in the crash. Troy's dream was to become a part of the CIA Black Ops team, and now Dean intends to fulfill that dream for him.
We met Loni in the previous book in the series when she opened a bakery which was a big hit with the other residents in town. Loni has also competed on a television reality show, almost winning last year's trophy, and she is gearing up to compete again. I'll confess that, despite the plethora of cooking/baking reality programs on the air these days, I've never watched a single one. Not even one episode. But when the camera crew comes to Loni's bakery to shoot some promos for the show, I found that process pretty fascinating. I can't speak to the authenticity, but it felt like Donna Michaels had done research before writing that scene, making it feel realistic. On the other hand, Loni has recently been diagnosed with some vision problems that are expected to eventually leave her blind. There's some mention of taking special vitamins and some vague treatment to try and hold it off as long as possible, and I would have liked to have seen more of the research behind this aspect of Loni's story and character arc.
I've enjoyed all of the books in this series so far, and I enjoyed DEAN, as well. In fact, I think I read it a little quicker than the previous books, but when compared to the other books, it was also a little bland and slower-moving for me. I liked Loni well enough, but she was a quieter character compared to the vibrant women we've met in the series so far. However, Loni was sweet, and there's a wonderful scene where she meets a young fan who wants to be a baker, and impulsively invites the girl to bake a cake with her, spending an entire afternoon giving the girl some tips and basically mentoring her. Dean, on the other hand, I loved. He's strong and sexy, with a wonderful moral compass. Well, I guess that actually describes all the guys! His determination to follow through on Troy's dream was a bit misguided, but spoke to his character and his loyalty. He enjoys spending time with Loni and wants to be with her, but since he does plan to leave he doesn't want a relationship, and he's upfront with her about that. To his surprise and delight, Loni is completely on board with a no-strings-attached fling. In fact, as he tells his buddies, she wasn't on board with anything with him until he told her wouldn't be staying. Loni has her own reasons as well as the previously mentioned disease that is stealing her sight. She hasn't told any of her new friends about it, and her twin sister is the only person who knows. She doesn't want Dean to know, so enjoying herself with him is perfect, as by the time she loses her sight he'll be long gone.
There's a little bit of a mystery, when Loni gets a threatening letter, warning her to stay out of the baking competition, which she hides away in a drawer and doesn't tell anyone about. All those hot men across the alley for bodyguards, but she's not taking advantage of the situation!
Loni and Dean have their fun, then go their separate ways, but I'm sure I don't have to tell you that it's harder than either of them expected it to be. As the baking competition draws near, the threats become more serious, with sheriff Gabe and the ESI guys finally having to be brought in. I wish more attention had been given to the actual events at the competition, but a good part of it happens off-page so that we are sort of brought in right in the middle of it. Nevertheless, the reunion between Loni and Dean made me a little teary-eyed, and DEAN wrapped up quite nicely.
Learn more about Dean
SUMMARY
The biggest risks have the sweetest reward…
For former Navy SEAL Dean Huntington, Harland County is just a pit stop on his road to a spot on a government spec ops team. Working for his military buddy while continuing PT to get his recently injured arm up to par is a win/win. Sniffing around the also-new-in-town sexy baker is risky to his planned-out future…but taking risks is his life.
Award-winning pastry chef/baker Loni Champion loves to compete all over the world in bake-offs with her twin sister, but a recent diagnosis will put an end to competing as well as her sight. Winning her final competition is all she can think about until the new hot guy in town makes her mouth water with his lean body and mischievous grin.
She's great at taste-pairing but not interested in relationship-pairing, which suits Dean fine because he's not sticking around. But when their temporary fling turns as serious as the threats against Loni if she competes, Dean realizes losing her is not an option and he'll risk it all to keep her safe.
---
What do you think about this review?
Comments
No comments posted.

Registered users may leave comments.
Log in or register now!