"Danger and love will take them down a Reckless Road"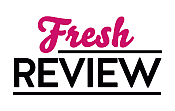 Reviewed by Kim Roller
Posted April 27, 2021

Romance Contemporary | Romance Suspense
Gedeon "Player" Lazaroff is headed home to the Torpedo Ink clubhouse with one of the worst migraines he's ever had. His gift just may take over if he doesn't get some sleep. Zyah Gamal is doing a favor for a friend by being her designated driver at the Torpedo Ink party. She's not interested in the party. When Player gets to his room and finds a woman, he's about to have the best night he's ever had. Zyah's gift has her thinking that she's found the man she's meant to be with. A mistake and danger just may take these two people down a RECKLESS ROAD.
Christine Feehan continues her Torpedo Ink series with a sexy male hero and a feisty independent woman whose one-night stand just may change their lives forever. They face danger, misunderstandings, that just may tear them apart. They'll face life and death situations that may separate them. Their mental link just may bring the family together. She just may be his salvation and he her soul mate.
A little touch of humor and a visit to a local tea shop will bring old friends from the Drake Sisters books. When a band of thieves make their sights on the area and not leave it will take the combined efforts of the local sheriff and Torpedo Ink to put an end to the danger. A family will be made, and new friends made. Sexy hero and heroine who will try to find their way through the illusion of love and the guilt of the past will have them traveling down a RECKLESS ROAD.
Christine Feehan's RECKLESS ROAD sends the reader on a ride into the mind of its main characters as they work their way through getting to know each other and helping to make Caspar and Sea Haven safe and dealing with an unknown force that just may send illusion to reality if they can't control their passion and make a new and loving family. Ms. Feehan writes a wonderful story of redemption and forgiveness and that someone who loves you will be able to see the real you. You'll love this story that is different than the rest of the Torpedo Ink series and just as wonderful. A story you'll want to read again and again.
My question to Ms. Feehan is who's next Preacher, Alena, Lana, Keys, Master, Maestro, Destroyer, Savage, or maybe Casimir and Lizzie and how they came together. These unique stories will have you falling in love with these characters again and again as you'll want to reread these stories over and over. Christine Feehan's books are always a wonderful, sexy read that you'll not be able to put down.
SUMMARY
Refuel your passion with a new installment of the Torpedo Ink series by #1 New York Times bestselling author Christine Feehan.

While Gedeon "Player" Lazaroff is one of Torpedo Ink motorcycle club's roughest members, he's also one of the calmest. Little rattles Player, except for the times his gift gets the better of him. When that happens, he has to just lie down in the dark and hope for the best. But on a night when he's on the verge of losing it, he meets a woman who manages to soothe his fractured mind.

Zyah is a striking, ethereal beauty who seduces him with every word and move. Their night together is one of pure, exquisite bliss. But when Player gets confused and thinks their intimate encounter was nothing more than a dream, his careless dismissal leaves her humiliated and angry.

Now, Player will have to devote his every breath to convincing Zyah to give him a second chance. Because she might be the only one who can save him from himself.…
---
What do you think about this review?
Comments
No comments posted.

Registered users may leave comments.
Log in or register now!