"The evilest monster isn't necessarily a cryptoid...."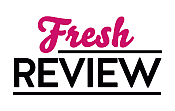 Reviewed by Debbie Wiley
Posted April 27, 2021

Mattie runs across a strange track and an eviscerated fox while out checking the traps for food. She's torn between her duties of checking the traps and telling her husband, William, immediately, but chooses to finish collecting the rabbits for their storehouse. What ensues is a nightmare as Mattie now has to deal with a monster outside the cabin while also dealing with her monster of a husband. Meanwhile, three strangers/amateur cryptozoologists show up searching for the monster, only to also encounter William, who is paranoid and furious at any and all strangers intruding on his turf. It's a fight for survival… and not all will make it.
Christina Henry is known for writing very dark tales, and NEAR THE BONE may be her darkest yet. William is a vile man and his abusive actions towards Mattie are very graphic, but it is the history that we see unveil that elicits a very angry and visceral reaction. William may very well be one of the vilest characters I have ever encountered in a book. Sensitive readers should note that Christina Henry doesn't sugarcoat the abuse that Mattie endures- and it's flat-out brutal at times.
As for the monster outside, Christina Henry keeps us guessing about nature and origin, even as we question whether the animal is any worse than William. The three hikers/amateur cryptozoologists add a nice touch to the tale as their personalities are both likable and more typical. In fact, the clash between their worlds and Mattie's world draws a sharp line as to how deeply Mattie has been abused. My heart aches for Mattie even as she struggles to find her voice to fight back.
NEAR THE BONE is a horror novel that reminds me of what would happen if the movies Grizzly, Snow Beast, and Patty Hearst (or maybe Gothika) all combined to create a very creepy horror tale that haunts well past the last page. The seemingly simple plot line is complicated by Mattie's torturous past with William as each page offers hints about how we got to this point. NEAR THE BONE isn't a story for everyone, but it's a powerfully done horror novel where the evillest monster isn't necessarily a cryptoid but is instead the heart of man.
SUMMARY
A woman trapped on a mountain attempts to survive more than one kind of monster, in a dread-inducing horror novel from the national bestselling author Christina Henry.

Mattie can't remember a time before she and William lived alone on a mountain together. She must never make him upset. But when Mattie discovers the mutilated body of a fox in the woods, she realizes that they're not alone after all.

There's something in the woods that wasn't there before, something that makes strange cries in the night, something with sharp teeth and claws.

When three strangers appear on the mountaintop looking for the creature in the woods, Mattie knows their presence will anger William. Terrible things happen when William is angry.
---
What do you think about this review?
Comments
No comments posted.

Registered users may leave comments.
Log in or register now!