"A Fun Fast-Paced Cozy Packed with Suspects, Knitting, and Food!"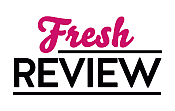 Reviewed by Sandra Martin
Posted April 27, 2021

Mystery Cozy | Mystery Private Eye | Mystery Hobbies
The Knit and Nibbles club is knitting up a storm in Arborville, NJ and Pamela Paterson is eagerly awaiting the return of her daughter from college for the summer. The future looks bright and the gardens are overflowing, unfortunately, the community garden is sprouting a dead body in the tomato patch in KNITTY GRITTY MURDER.
The dead body of young Jenny Miller is a shock to the quaint community. Jenny was an aspiring cookbook author and an heirloom tomato grower. The murder weapon was a circular knitting needle casting suspicion on the local knitters. Who would want the aspiring young woman dead? Could Jenny have had a dispute with a fellow grower over genetically modified corn or flax? Did someone want her plot of land in the garden? On the other hand, could it be a local caterer who accused Jenny of stealing recipes for her cookbook? When another person related to Jenny is found dead in the garden, Pamela knows the murders must be personal. Will Pamela and her friend and Advocate reporter, Bettina Fraser, track down a ruthless killer or will they end up dead in the garden dirt as well?
This is a fun fast-paced cozy with crafty characters and situations. The mystery starts early with murder and keeps the momentum going with plenty of suspects to consider. There are several descriptions of food and gatherings, adding great warmth and camaraderie to the atmosphere of the novel. Pamela is smart and inquisitive and she appears to have a budding relationship on the horizon. Relax and enjoy a break with the Knit and Nibbles club as they work on their latest project, and Pamela and Bettina work on solving their latest mystery in KNITTY GRITTY MURDER. Knitting project and recipe included!
SUMMARY
Pamela Paterson and the Knit and Nibble ladies have plenty of talents that don't revolve around yarn. But their penchant for patterns has led to a dangerous hobby they just can't quit—unraveling murders.

Most times of the year, the tight-knit community gardens in quaint Arborville, New Jersey, overflow with seasonal vegetables and herbs. But who planted the dead body? Farm-to-table enthusiast Jenny Miller had a cookbook in the works when she was suddenly found strangled by a circular knitting needle in her own plot. Now, the pressure is on Pamela and her neighbor Bettina as they weave together clues in search of the person who kept Jenny's renowned heirloom plants—and budding career—from growing. With suspects and victims cropping up like weeds, it'll take a whole lot more than green thumbs and creative minds this spring to entangle the crafty culprit . . .

Knitting tips and delicious recipe included!

Excerpt
Pamela Paterson was enjoying her coffee, her crumb cake, and the welcoming atmosphere of her best friend's kitchen. She was not, however, enjoying the conversation.
"We agreed," she said at last, "that you would never again bring up the topic of Richard Larkin."
Bettina Fraser stopped in mid-sentence, and the cheer that usually animated her mobile features vanished. "I was just saying that Wilfred had a chat with Rick this morning about gardening," she said. "It's May and everyone's thinking about their yards and Richard Larkin lives right across the street. Wilfred and I can hardly avoid him. I wasn't saying anything about . . . you know . . ." Bettina shook her head sadly. "I've given up on that."
Pamela sighed. "I know. It's just . . ." She stared into her coffee mug.
Richard Larkin was a handsome single man who had bought the house next to Pamela's a few years earlier. His interest in Pamela had been immediate and obvious, but despite Bettina's encouragement and even Pamela's own daughter's approval, Pamela had resisted his overtures. No one, she believed, could replace the dear husband she'd lost in a tragic accident long ago.
As the ensuing silence threatened to become uncomfortable, Bettina leapt up from her chair. The sudden motion startled Woofus the shelter dog, who had been napping in his favorite spot, sprawled against the kitchen wall. He watched for a moment as Bettina leaned toward Pamela, then lowered his shaggy head and closed his eyes.
"Let me warm up your coffee," Bettina chirped, reaching for Pamela's mug. "And I'm ready for another piece of crumb cake. How about you?"
Pamela had eaten barely half the piece already on her plate. She let Bettina take her mug and she picked up her fork and teased off a bite of crumb cake as if to acknowledge Bettina's peacemaking gesture. "It's delicious," she said, "but I'm still working on my first piece."
Bettina carried Pamela's mug and her own past the high counter that separated the eating area of her kitchen from the cooking area. "I'll just warm the carafe a bit," she murmured from the stove, and she returned a few minutes later with two steaming mugs.
"I don't see how you can drink it black," she observed as she added a liberal amount of sugar to her own mug and followed with a generous dollop of heavy cream."
"Habit, I guess." Pamela shrugged.
"That's why you're thin and I'm not." The comment was more a statement of fact than a lament. Bettina wasn't thin, and she wasn't tall, but she loved fashion. Though she and Pamela lived in a small suburban town, Bettina's wardrobe would have delighted even the most chic urbanite. Pamela's lack of interest in the clothes her tall, slim body could have displayed to such advantage was a constant mystery to her friend.
Bettina stirred her coffee and added a bit more cream, then helped herself to another square of crumb cake from the platter before her. But before she could take up her fork again, the doorbell chimed. Woofus raised his shaggy head and cast a troubled glance in Bettina's direction.
"It's okay, boy," she cooed in a soothing voice as she rose and headed for the doorway that led to the dining room and the living room beyond. The next moment, her powers to soothe were put to a more demanding test.
Pamela heard the front door open and from the living room came Bettina's voice, tinged with both urgency and alarm, saying, "Oh you poor dear! Whatever is the matter?"
The response was an indistinct high-pitched muddle followed by a pause. The words that followed the pause were, however, enunciated clearly: "And she was dead!"
---
What do you think about this review?
Comments
No comments posted.

Registered users may leave comments.
Log in or register now!