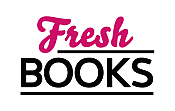 Books to enjoy in May! Let your reading blosson!
"Romance and Adventure for an actor with a dream"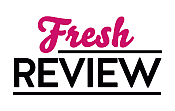 Reviewed by Carol Pennington
Posted April 27, 2021

Women's Fiction Contemporary | Romance Contemporary
Billy Rose Walker is an actor. He dreams of being a big name star, but to date, his ship has not come in. While on location for his latest film, Billy is accidentally electrocuted when the power supply for the special lights used on set broke loose and made contact with him. He died at the scene. If not for the quick response of an EMS trained crew member, Billy's life would be over. After the shoot was completed, Billy went to Miramar to recuperate. As part of his recovery, he is advised to take a Pilates class. Enter Mimi Janic, local school teacher and instructor of dance, yoga, and Pilates at a local studio. The chemistry between Billy Rose and Mimi is strong, but she has no desire to start a relationship with a Hollywood film star. Besides, if he knew her secrets, he wouldn't be interested in her.
The Cottage on Lighthouse Lane is the actual setting for part of this story by Davis Bunn. The cottage is owned by an Executive at the film studio for Billy's latest acting role. I loved the descriptions of the cottage and the land upon which it sets. It sounds absolutely enchanting.
I have to say that this story moved a bit slow for me at first. I'm not a big fan of movie stars so I tired of the film shoot scenes rather quickly. However, once Billy arrives in Miramar I became totally engaged. In the end, the book held a lot more substance than I thought it would. It is much more than just a romance novel. I never saw that plot twist coming, but I am so glad it did.
I also do not put much faith in anyone with a supposed supernatural gift. However, the author did a great job portraying Mimi's character and I found her likable. I particularly admired her desire to help others. I absolutely loved the scenes where Mimi's sister comes into play. Wow! That was definitely some writing that I could get into. Another thing I love about this book is it is clean! No profanity, mild violence, and no graphic sex scenes. I would recommend this book to anyone who enjoys a good clean romance with a bit of adventure mixed in.
SUMMARY
From the New York Times bestselling author of Tranquility Falls comes a heart-stirring novel of secrets, starting over, and a love that could be one man's road to redemption . . .

Sometimes life flips the script . . .

Billy Walker is a North Carolina boy whose Hollywood star is beginning to shine. His rough past is in the rear view. Now seeing the world from the back seat of a limousine, Billy has no regrets about what he had to do, and the choices he made, to get there. But all it takes is one death-defying moment for Billy's world to shift. When an on-set accident leaves him shaken, plagued by haunting dreams, he's in desperate need of a rest cure. Given keys to a getaway cottage on Lighthouse Lane in Miramar Bay, he'll regroup, relax, and recover. Yet as Billy's dreams grow darker and more fearful, his only promise for light is in a stunning, mysterious, and uniquely gifted stranger . . .

And your next act is rewritten . . .

Mimi has never forgotten her tragic childhood in eastern Ukraine. Violence, a vanished family, abandonment, and a hard-won struggle to escape. Miramar Bay couldn't be a more beautiful or unexpected refuge. In yoga and dance, and imbued with a talent to read the unrestful visions of others, Mimi has a seemingly divine ability to comfort. She may be everything Billy desires, but Mimi knows what Billy needs. He must confront his troubling past—and not just in his dreams. As their connection deepens, Billy finds himself falling in love, and waking up to something he's never felt before. But when the real world comes calling again, how can he say goodbye to a woman who's changing his life one illuminating sunrise at a time?

Poignant, powerful, and surprising, The Cottage on Lighhouse Bay is a love story for every wounded heart that hoped for a second chance.
---
What do you think about this review?
Comments
No comments posted.

Registered users may leave comments.
Log in or register now!