"She's determined to stay unmarried but now that he's found his mate, he's not letting her go."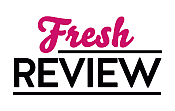 Reviewed by Rosie Bindra
Posted April 27, 2021

Romance Paranormal | Romance Historical
After five years of searching all across Europe for his mate, Alfred Blakesley, Duke of Lowell, has returned to England. Determined to find his match, even if she's not of his kind, when Alfred stumbles across her at a ball, hiding out amongst the wallflowers, he quickly sprints her away, leaving tongues wagging and his future duchess's reputation in shreds. Now not only does Alfred need to figure out a way to tell his mate he's a wolf shifter but he also needs to win her over after ruining her in the eyes of society and destroying her carefully planned future.
Felicity Templeton has two goals in life; to avoid marriage so that she can control her own life and to breed the best horses, but one meeting with the Duke of Lowell has jeopardized it all. Kidnapped from the ball after one dance, Felicity soon finds herself whisked away to Lowell Hall, the duke's estate. Though thoroughly ruined within the eyes of society, Felicity is determined to still hold onto her independence. If she can just make it to her birthday, she'll inherit a large fortune and will be free to do as she will. With a wolfish duke around to entice her though, she may not make it to her birthday before she succumbs to his charms.
Susanna Allen combines the paranormal with Regency England in A WOLF IN DUKE'S CLOTHING and the result is delightful. The premise of this story is what drew me to it and I wasn't disappointed once I dived in. I love the polar opposite sides of Alfred, aristocratic Duke and wild wolf. Someone raised to be proper but that doesn't stop him from abducting his mate from a ballroom to ensure she can't get away. Felicity was a good match for Alfred, head strong and determined to follow her own path. Many of the secondary characters are very interesting as well and I hope we get to see more of them in future installments of the series. I did find the Epilogue to have a very abrupt ending and wondered if I'm missing a page or two. I think it's supposed to set up the next book but it just felt unfinished. All in all, A WOLF IN DUKE'S CLOTHING is a refreshing spin on shapeshifter and Regency romances. I'm looking forward to the next book in the series.
SUMMARY
A Duke in want of a wife...
Alfred Blakesley, Duke of Lowell, has long been an enigma. No one dares to give a man of his status the cut direct, but there's simply something not quite right about him. What would the society ladies say if they learned the truth - that the Duke of Lowell is a wolf shifter and the leader of a pack facing extinction if he doesn't find his true love? So now he's on the hunt...for a wife.
Felicity Templeton has a goal of her own: to remain unwed until her twenty-fifth birthday, when she will inherit a significant fortune. But that all changes when she meets Alfred, the dashing duke who's determined to have her for his very own...
---
What do you think about this review?
Comments
No comments posted.

Registered users may leave comments.
Log in or register now!