"A Murder Mystery With a Side of Hilarious!"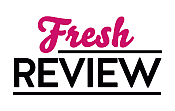 Reviewed by Alison Ellis
Posted April 27, 2021

Mystery Culinary | Mystery Cozy
Finally, Sally is living a peaceful life. Her cookie shop, Sally's Samples, is thriving. Married life with long-lost love, Mike, is pure bliss. And her daughter Cookie is turning into a giggling bundle of joy. Everything is perfectly in harmony when Mike and Sally go out with friends to celebrate their wedding anniversary. Getting a nightcap at a local bar should be the icing on the fortune cookie, especially when Sally runs into her childhood friend who is back for her sister's wedding. Weirdly, she is meeting with newly married friend and cop, Brian, who has helped Sally out a time or two.
Deciding to mind her own business, Sally focuses on her anniversary and a much-needed night off from baby Cookie. On their way out the door of the bar, a gunshot rings out. Running to see what is happening, Kate and Mike find Brian standing over Kelsey's dead body. Knowing Brian couldn't have shot Kelsey, especially with his own gun, she decides to help her friend out and start asking who would want Kelsey dead. Could it be Brian, her high school ex? Or her sister who has no shame in expressing her dislike for Kelsey? As the truth of Kelsey and Brian's past starts coming out, so does the murderer who is determined to make a clean getaway. Even if that means getting Sally out of the way permanently.
KNEE DEEP IN DOUGH is the next hilarious installment in the Cookies and Chance Mysteries series. This series reminds me of a cross between Stephanie Plum and Jenn McKinlay's Cupcake series. I absolutely love Sally's family. Her grandmother is a hoot who will make readers laugh every time with her off-the-mark one-liners. Sally's parents are equally entertaining, much to the dismay of Sally and her sister. On the other spectrum, the murder mystery is cleverly plotted and will have readers on the edge of their seats. It is paced perfectly with plenty of suspects to contemplate. This book kept me guessing until the brilliant end.
Although KNEE DEEP IN DOUGH is book ten in this series, it can also be read as a standalone. I hate to admit I am late to this delightful party, but I have every intention of reading this series from book one and getting the full back story this summer. As a delicious bonus, enjoy all the recipes that are included!
SUMMARY
From USA Today bestselling author Catherine Bruns comes a hilariously homicidal Cookies & Chance mystery!
For once, baker Sally Muccio's life isn't a recipe for disaster. She's happy to be out celebrating her wedding anniversary... that is until she spies her friend Officer Brian Jenkins with a gorgeous blonde who is not his newlywed wife. The woman's name is Kelsey Sherman, and it turns out she once dated Brian. Which doesn't make Sal feel any better about the situation, but she decides to mind her own business and enjoy her evening.
Only before the night is over Kelsey is dead from a gunshot wound, and Brian is found standing over her body. To make matters worse, the bullet is confirmed to have come from his own gun. Brian swears he had nothing to do with the murder, and Sal believes him, even if the rest of the town's convinced that he's a total crumb. With nowhere else to turn, Brian asks for help to prove his innocence. But when the tables turn and someone tries to kill Sal as well, she might come out of this mess battered for life.
*Recipes Included!*
---
What do you think about this review?
Comments
No comments posted.

Registered users may leave comments.
Log in or register now!