"Just when life gets good - here comes the bad!"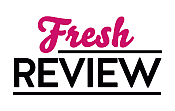 Reviewed by Annetta Sweetko
Posted April 27, 2021

Romance | Paranormal | Fantasy
Juniper Crawford is a fox shifter who works as a private investigator after her father retired. Along with her hacker brother, Mike, they do fairly well but Juni is tired of being a powerless SHADOW FOX following cheating spouses. She knows she has the DNA of a goddess and was told that some of that magic is in her - but so far she hasn't figured out how to touch any of it.
She plods along but a few things have her wondering about the future. Six years ago Lincoln betrayed her by helping Juni get kidnapped by hyena shifters and was punished by her sister, Raven. As part of his punishment, he was trained by Raven's Guardian Roarke and helped train Juni in self-defense and combat, in all that time he could have left but stayed. He's admitting that his feelings for Juni had grown is something that adds to her dilemma. But it is the return of someone they thought dead that forces her into an action that will change the direction of her life forever. Why is it that just when things seem to be going good, they turn quickly to bad?
SHADOW FOX has Juni at a crossroads and ultimately with only one road to take. Author J. C. McKenzie returns fans to her Crawford family series and the life of Juni in this amazing and fun (with the goofy family dynamic) read. Juni had chosen her life's work as a P.I. just as her father had and was good at it, but still feels that she is less, especially knowing her sister is a Queen and a brother (and the Queen's twin) is powerful in his own right.
As we saw in From the Shadows there is someone who is willing to help Juni release her magic - for a price. Bane, The Lord of War, always has his own agenda and will use anyone to get what he wants. in SHADOW FOX we find out what that is. Feeling she has no choice because if she has to do something or Hikaru (the bad guy from the last book) will have his revenge. Juni agrees to Bane's demands. Though she is savvy enough to get a promise from Bane first, she takes her new powers to save a life important to her, but in doing so changes her life forever. And that is where Ms. McKenzie leaves us - wondering how Juni is going to get out of the mess she is in and what really is Bane's ultimate goal.
If you are looking for shifters, following a P.I. on the hunt for evidence on a cheating spouse and solving a crime spree in the process, some unexpected romance, danger, and intrigue then SHADOW FOX will give you that and much more.
SUMMARY
I've been saved from imminent death not once, but twice.
And I'm sick of it.
My name is Juniper Crawford, a fox-shifting, private investigator whose special skill is survival. That's right, after an abduction and an assassination attempt, continuing to breathe is my big bad claim to fame.
And like I said, I'm sick of it. Sick of being vulnerable. Sick of being the weak link. And sick of needing help.
When new and old dangers arise while working on a case for the family's private investigation business, my limitations as a fox shifter are made abundantly clear. Again. The Lord of War promised to unlock my hidden power, but can I trust the dark fae to deliver?
And can I pay the price?
---
What do you think about this review?
Comments
No comments posted.

Registered users may leave comments.
Log in or register now!