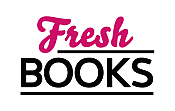 Books to enjoy in May! Let your reading blosson!
"They get an amazing second chance!"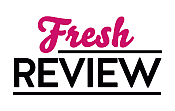 Reviewed by Annetta Sweetko
Posted April 27, 2021

Taryn Hillman's life became a living nightmare, with no obvious way out and the one person she can turn to now, is probably the last who would even want to help her. After turning her back, though very reluctantly, on A COWBOY KIND OF LOVE how could he want to help.
Jace Wilder has been lost in a haze since Taryn, the love of his life, walked away. He's slowly rebuilding his life, getting over the pain but knows he will never really get over it all. When she returns to Clearview, Texas and faces Jace she knows he's still the love of her life but all that's left of her family depends on her going back and rescuing her.
A COWBOY KIND OF LOVE is book six of author Donna Grant's Heart of Texas series. Those who have read the former books will recognize all of the characters involved in healing Taryn and Jace. Those who have not read those books, be at ease, you will not be lost as Ms. Grant adds enough background so you know the characters well enough to follow the storyline.
There are a lot of steamy moments in A COWBOY KIND OF LOVE as this is a second chance romance, so a lot of lost time to make up. I have to admit there were moments when I didn't feel the fire that was between them and other times I questioned Taryn's intelligence. Once you read A COWBOY KIND OF LOVE you will probably understand what I mean. Though I loved the action. These former military and cowboys know how to plan an operation. The drama and danger are so well written you will actually feel your heart racing at times. But, it was the very wicked twist at the end, that I also admit I had a strange suspicion that this was the truth. I can't say much more about it but that I felt really bad for Taryn, who could have lost so much had Jace not been there for her.
Looking for action, danger, drama, romance, a second chance and a visit to a town and people that are all amazing then look no further than A COWBOY KIND OF LOVE.
SUMMARY
A dashing cowboy gets his second chance at romance in A Cowboy Kind Of Love, the next book in the Heart of Texas series by New York Times bestselling author Donna Grant.

Who wants to rodeo again?

Jace Wilder has been rebuilding his life since the love of his life, Taryn, up and left town unexpectedly. But when she mysteriously returns, Jace's dependable world comes crashing down. Taryn is hiding a dangerous secret, and no matter how hard he tries, Jace can't stay away—especially when Taryn is at risk. And especially when the attraction he thought he'd buried long ago is back and hotter than ever. Will he be able to trust Taryn again?

Taryn Hillman's world fell apart one horrifying night, and it's never been the same since. When she sees a small chance at untangling herself, she takes it, though it means returning to Clearview—and seeing Jace again. But when he vows to protect her, will Taryn take a chance, and this time, never let him go?

"A captivating romance novel with a sexy cowboy making this perfect for anyone who loves a steamy romantic read."—Fresh Fiction on My Favorite Cowboy
---
What do you think about this review?
Comments
No comments posted.

Registered users may leave comments.
Log in or register now!