"Mac's night started with someone trying to kill him but it's ending with finding his life mate."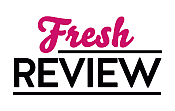 Reviewed by Rosie Bindra
Posted April 27, 2021

Newly moved from New York to be closer to his family, Macon 'Mac' Argeneau spent the first night in his new home setting up his hematology lab in the basement when a fire broke out. Knowing that there are only a very few ways to kill an immortal, Mac suspects that someone is out to get rid of him but he can't figure out who would want to kill a geeky scientist. Things start looking up when the person who is temporarily assigned to protect him turns out to be his life mate. Now if only he could break through her hard shell and convince her to take a chance on him.
CJ Cummings is in town on a special investigation since she's been getting the run around over the phone. When she arrives in town to interview a police officer, the police chief not only ropes her into investigating the arson at Mac's house but also gets her to protect him from any more attempts on his life. CJ has no room in her life for a man, not even one as tempting as Mac. When a second attempt puts CJ's life in the crosshairs though, Mac isn't content to let his life mate do all the guarding. He's going to protect her at all cost.
Another Argeneau has found his life mate but Mac's going to need some help from the family if he has a chance at keeping her. MEANT TO BE IMMORTAL is a wonderful mix of light and dark in a series that keeps revitalising itself. While you get the delightfully light and funny writing long-time readers have come to expect from Lynsay Sands, there's also some darker elements throughout the story; police brutality, abuse of authority, a potentially fatal illness are all peppered through and add depth to the story. The slow burn romance between Mac and CJ will keep readers glued to the pages as they try to figure out why someone tried to kill Mac. With the addition of some much loved characters from previous books and the hilarity they bring with them, MEANT TO BE IMMORTAL is the kind of book that'll keep you reading until three in the morning on a work night.
SUMMARY
In the newest Argeneau novel from New York Times bestselling author Lynsay Sands, an immortal barely escapes a raging fire only to kindle a sizzling passion with his potential life mate.
Mac Argeneau knows all too well: immortals can be killed. Not with holy water or silver crosses, but by decapitation or being set on fire. So when Mac's house bursts into flames—with him inside—he's sure it was no accident. But who would want to kill a scientist specializing in hematology? There is a silver lining: a blonde investigator appears on the scene and sparks feelings in him that have been dormant for centuries.
CJ Cummings is in town on a special investigation, but she's been waylaid by the local police to deal with this arson case. The biggest mystery is how this sexy scientist with silvery blue eyes has emerged from a blazing inferno without a burn mark on him. He's clearly hiding something. Sure, she'd love to see him without his lab coat, but she's got a job to do—despite his insistence that he needs a bodyguard and...he wants her.
But when a second attempt on their lives puts CJ in harm's way, it's Mac who will do anything to safeguard the woman who's destined to be his life mate.
---
What do you think about this review?
Comments
No comments posted.

Registered users may leave comments.
Log in or register now!