"A charming and entertaining first love, second chance romance!"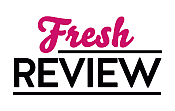 Reviewed by Audrey Lawrence
Posted April 25, 2021

Small Town | Romance Contemporary
Oh, why did she do it? Hadley Wells thought she made the right decision to come home to the beauty of Seashell Harbor for the summer to recover from being the jilted former girlfriend of a fickle and unfaithful celebrity romance. She hopes her long-time girlfriends would be welcoming and understanding, but how will others react?
Her simple plan of helping her grandmother with her dog services get blown away in the ocean wind when she hears her beloved grandmother is recovering in the hospital and her wonderful old building is set to be decked out as a chain restaurant by none other than Tony Cammareri (now called "Cam"), her ex-high school love of her life boyfriend who dumped her even before she left for college! How would he react to seeing her?
COMING HOME TO SEASHELL HARBOR is the first book in a new series by Miranda Liasson, an Amazon best-selling writer of many beloved contemporary romance novels. As a talented storyteller, Liasson instantly pulls her readers into the everyday small-town life of Seashell Harbor as Hadley reconnects with family and friends as if it has been days and not years since they last saw each other; yet, things are not quite the same.
Hadley's connection with Tony, however, is not a howling success. After an injury sidelined his football career, his fame has investors wanting to set up a nationwide chain of look alike restaurants under his banner. Liasson is particularly adept at keeping our sympathies with each character as she weaves in their new emotional responses to their changed circumstances as a natural and ongoing part of the unfolding story.
While COMING HOME TO SEASHELL HARBOR is a complete story on its own, Liasson definitely hints that some of the secondary characters in this first book may shine on their own in this new Seashell Harbor series. I, for one, can hardly wait to find out how things fare for Hadley's girlfriends as subsequent books in the series come out.
If you are in the market for a charming and witty beach read, then look no further than COMING HOME TO SEASHELL HARBOR! It is a fun and entertaining Second Chance romance, whatever the season you are experiencing! Enjoy!
SUMMARY
An emotional novel about first love, second chances, and what it means to follow your heart from this award-winning author who "writes with humor and heart" (Jill Shalvis, New York Times bestselling author).

Hadley Wells swapped her dreams of saving the planet for the glamour of Hollywood. But when a very public breakup reveals cracks in her not-so-perfect life, she returns to her hometown to reassess what it is she truly wants. Unfortunately, Seashell Harbor has some trouble of its own—including the first man to ever break her heart.

A serious injury forced footballer Tony Cammareri into early retirement—now he's determined to reboot his life with a splashy new restaurant venture. He knows better than to expect a happy reunion with Hadley, but he's determined to make up for the way things ended between them. Yet when Tony and Hadley end up vying for control of the town's future, they find themselves once again on opposing sides.

As their rivalry intensifies, they must decide what's worth fighting for—and what it truly means to be happy.
Excerpt
Cam stood under the leaking ceiling, soaked to the skin. "You should get out of those wet clothes."
Hadley stared at him.
Oh, geez. "I mean, when you get home. Because you don't want to get sick." He emphasized his intention, then turned to go dump the bucket before he said something else equally stupid.
Suddenly, another enormous chunk of the cheap, soaked ceiling cracked open. Instinctively, Cam dropped the buckets and grabbed Hadley by the arm, pushing her—and himself—out of the way. But he overshot, driving a little too hard to get them clear and lost his footing on the slippery tile.
He managed to cushion her fall as they went down, so Hadley landed on top of him. His arms were suddenly full of warm, soft woman, and the pure pleasure of being next to her—touching her, their limbs intertwined—took away all his sense. He started to untangle himself, but then he made the terrible mistake of looking up.
One glance at Hadley, soaked to the bone, a little dazed and stunned, made something turn over in his chest.
Maybe it was the primal memory of being like this with her a long, long time ago. Or the shock of being thrown together suddenly, against their will.
He meant to let go, but in her pretty, expressive eyes he saw…something. A flash of feeling. A spark of heat. A challenge. He couldn't move his hands or look away. And he knew, sure as the electricity coursing hot and quick between them, that she felt it too.
He wanted her, as loud and demanding as his pulse throbbing at his temples, as certain as the fire coursing through his veins.
"Hadley, I—" He stopped, unable to put into words all that he was feeling. Finally, he tore his gaze away, looking up at the terrible mess of a ceiling.
"Please don't tell me there's another leak," she whispered.
"No, I…I mean, I don't know. It's a wreck." He was a wreck. A wreck of desire for her. Yet he was paralyzed in place, holding on to her soft arms, one heartbeat away from dragging her lips to his.
Another waterfall suddenly burst down from a new hole, close enough to splatter them thoroughly.
And then she laughed. A slow giggle at first—and then the unladylike one he remembered so well.
It was just as ridiculous and incongruous and—okay, snorty—as before. And then he laughed too.
"Had, that laugh," he said softly, shaking his head. His voice sounded too quiet, too tense. Unnatural. "It's…exactly the same."
"Hey, I owned my laugh a long time ago," she said, starting to roll off of him.
"No, I—" He held on to her arms, preventing her from leaving. "I wasn't being critical," he hurried to say. Her eyes, bright and assessing, were wary. But was her heart beating as his was, fast and steady in his chest, like his entire body was on alert? "I missed it," he blurted out.
"Oh." She looked puzzled. Surprised.
A slow, aching heat rose up inside him, and suddenly he knew the truth. He'd missed more than her laugh. He'd missed…her.
His gaze dropped to her lips, full and lush and open in surprise. And then he bent his head and kissed her.
---
What do you think about this review?
Comments
No comments posted.

Registered users may leave comments.
Log in or register now!