"Perfect culmination of a stunningly good urban fantasy series"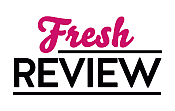 Reviewed by Debbie Wiley
Posted April 22, 2021

Fantasy Urban | Romance Suspense | Romance Paranormal
Gin Blanco has followed the clues left by her mentor and foster father, Fletcher Lane, only to find a surprisingly less amount of money and valuables than expected in a vault at the Bellum Bank. Unfortunately, Gin knows all too well that her uncle and leader of the Circle, Mason Mitchell, will be gunning for her as soon as he knows she has found the money. After all, the money in the vault was all stolen from the Circle and he needs it to implement his nefarious plans. Unfortunately, Gin is only just now about to find out how dastardly his plans are, and it will take the efforts of Gin, Finn, Owen, and all the rest of her associates if they hope to have a prayer of defeating Mason.
I've come to love all the characters of the Elemental Assassin series (well, except the bad guys that is) and it's hard to let them go. Jennifer Estep sends them out with a bang as the conclusion of this series is perhaps one of the best-concluding books in an urban fantasy series I've ever read. LAST STRAND is the 19th and final book in the Elemental Assassin series. It's not a book you want to jump in and try to read without reading at least a few of the earlier books as Jennifer Estep ties up all the ongoing story arcs in one major finale.
And wow, the action is fast-paced in LAST STRAND even as the repartee between the characters keeps the humor flowing. Finn, Gin's foster brother, is hilarious as usual and I may miss him even more than Gin because of that sharp tongue of his. Everything and everyone is at risk in LAST STRAND and I was on edge throughout the tale, hoping against hope that all the "good guys" would survive.
LAST STRAND is the perfect culmination of a stunningly good urban fantasy series. I only hope that Jennifer Estep's comments at the end about writing books featuring some of the secondary characters happens soon, as I've not yet ready to let go of this world and the characters. If you love urban fantasy, don't hesitate to read LAST STRAND and the Elemental Assassin series!
SUMMARY
Every bloody thread has been leading to this . . .

I've battled a lot of bad guys in my time, both as Gin Blanco and as the notorious assassin the Spider. But I've never faced off against anyone quite as powerful and deadly as the dastardly leader of the Circle secret society.

Just when I finally have a lead on how I can defeat the evil group once and for all, new information comes to light that throws me for a loop. Suddenly, everyone and everything I love is in imminent peril of being destroyed, and I'm racing against the clock to figure out a way to save my friends.

The stakes couldn't be higher, and the danger has never been greater. Somehow, I need to weave one last strand in my web of death—and kill my enemies before they kill me . . .
---
What do you think about this review?
Comments
No comments posted.

Registered users may leave comments.
Log in or register now!