"This SEAL is the perfect bodyguard."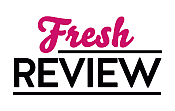 Reviewed by Annetta Sweetko
Posted April 22, 2021

Peyton Matthews is a romance writer who has led a rather ordinary life up to now. After a break-in where her computer and laptop are stolen and nothing else it is deemed that whoever broke in was after her next book. Being a best-selling author is not normally a job that needs a bodyguard, but her publisher thinks she needs watching over.
Noah Bradley, on medical leave after an injury he sustained "playing volleyball," is hired to help out his sister's friend. He thinks nothing of it, how hard could it be to watch over a romance writer? The problem isn't guarding the writer it is keeping his hands off the woman. But, no matter how Noah might feel about Peyton, he knows dealing with the life of a SEAL is difficult on a woman and murder on relationships. He knows when it is said and done he should leave ... easier said than done.
When an attempted kidnapping happens, Noah brings in his friends to back him up as he tries to protect the woman he has grown to love. They think it is a one-time dangerous situation and the bad guys caught. When she is kidnapped again, Noah is ready to destroy anything in his way, especially when he realizes who the kidnappers are - and one is an international terrorist.
BODYGUARD SEALdraws you in from the first page to the last with action and drama. The romance and dance around that this couple tries to do will keep you reading as Paige Tyler takes her fans back to her SEALs of Coronado world. The look into an author's life is intriguing and much more work than I think any reader would have imagined. It is also eye-opening to see how Peyton "researches" some of her action-packed fight sequences. And who better to teach her a few moves than a SEAL.... And he also manages the sexy very well, too.
The camaraderie of the team members, their wives, and girlfriends added a lot of warmth and humor to this book. There are a number of conversations that seem to pull the reader into the circle making you feel almost as if you are there celebrating a promotion, getting down and dirty with the bad guys, or feeling the love of family and friends.
BODYGUARD SEAL will give readers romance, action, danger, drama and leave you feeling good about the world even if it is just for a little while.
SUMMARY
Romance can be dangerous business…
Author Peyton Matthews never expected the price of fame would come to this. But someone has broken into her house in an attempt to steal the highly anticipated book in her YA romance series. A crazed super-fan? Or something more sinister? Either way, she's on deadline and her publisher is taking no chances. Now she's got a bodyguard, a hotter-than-hell Navy SEAL who'll stay with her 24/7. Where she goes, he goes. All day, all night. And suddenly Peyton finds herself living out a romance plot.

But more than your heart can be broken.
Noah Bradley is on medical leave from active duty. With orders to do nothing, he's about to lose his mind. A man can only play video games for so long. So, when his sister asks if he'd watch over a writer friend for a couple of weeks, Noah jumps at the chance to have something to do. No way did he expect the 'writer' to be a famous, walking-talking goddess who makes him more nervous than a room full of terrorists. But he soon realizes the quiet, sweet Peyton is everything he didn't know he wanted. And for once he wants to have a real relationship. If he can keep Peyton alive.

When she's kidnapped by the would-be book thieves, Noah is racing against the clock to find her. And he's running out of time.
---
What do you think about this review?
Comments
No comments posted.

Registered users may leave comments.
Log in or register now!