"Building a Chinese telegraph empire brings two brilliants minds into loving unity"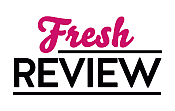 Reviewed by Make Kay
Posted April 22, 2021

This book has been a long time coming. THE DEVIL COMES COURTING is book 3 in Courtney Milan's Worth Saga. The series started with ONCE UPON A MARQUESS in 2015, and the most recent entry, MRS. MARTIN'S INCOMPARABLE ADVENTURE, a very short story, was released back in March 2019. TDCC can be appreciated by new readers on its own, however, without reading all of the previous books and novellas.
Stylistically, THE DEVIL COMES COURTING feels the most similar to THE DUKE WHO DIDN'T (September 2020). Milan is clearly fed up with the romance industry default of a mostly white cast set in a homogenized western Europe and is continuing to write about people of color from varying backgrounds and ethnicities. Having followed Milan on her social media outlets for years, I can see reverberations of her justified frustration with the racism she's experienced herself and witnessed toward others. I love how she's turning conventions on their head to make romance more inclusive and accurate!
This is a typical Milan romance, with smart people fighting injustices and just being generally clever and awesome. I highlighted the heck out of this book. There are so many brilliant descriptions and witty conversations. Additionally, there is incredible self-actualization occurring in these characters, and clearly, there's been a lot of self-introspection informing these characters' growth. It's just too good to be described--you really need to get this delicious story in front of your own eyeballs to be appreciated.
Grayson Hunter is an African American who wants to build a telegraph system in China to connect to the rest of the world. He's remarkably driven, doing this as a tribute to his brothers who were killed in the Civil War. But he needs someone to invent a Chinese telegraphic code to encode the complexity of Chinese characters. Enter Amelia Smith, a young Chinese woman with a brilliant mind who has been crammed into a stifling little box of a life by the English matron who abducted her as a child. Both Grayson and Amelia are such incredible characters. Nuanced and unrecognizably anguished, they grow both individually and toward each other over the course of several years, connected largely by letters and telegraphs. This is a slow-burn romance, and I am here for it 100-percent!!
There are many heavy themes here, and it's to Milan's credit that she is able to explore them in a meaningful manner yet all the while still building the romance. The themes of loss and discovery play out in many patterns against a fantastic historical backdrop of China in all its beauty and challenges. Milan's THE DEVIL COMES COURTING is a sparkling gem that deserves to top your Must Read Now list.
SUMMARY
Captain Grayson Hunter knows the battle to complete the first worldwide telegraphic network will be fierce, and he intends to win it by any means necessary. When he hears about a reclusive genius who has figured out how to slash the cost of telegraphic transmissions, he vows to do whatever it takes to get the man in his employ.

Except the reclusive genius is not a man, and she's not looking for employment.

Amelia Smith was born in Shanghai, and taken in by English missionaries. She's not interested in Captain Hunter's promises or his ambitions. But the harder he tries to convince her, the more she realizes that there is something she wants from him: She wants everything. And she'll have to crack the frozen shell he's made of his heart to get it.
---
What do you think about this review?
Comments
No comments posted.

Registered users may leave comments.
Log in or register now!