"Vivid imagery and amazing characters bring this story to life right before your eyes."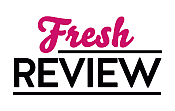 Reviewed by Sandra Wurman
Posted April 22, 2021

Reading THE FOUR WINDS by Kristin Hannah brought back memories of Clan Of The Cave Bear a favorite from several years ago. Rich details spanning hundreds of pages set the stage and scenery for wondrous pages to follow and required years to develop and research. That is what kept coming back to me.
I guess I am a lover of details. And that is why I highly recommend THE FOUR WINDS by Kristin Hannah. Simply put, THE FOUR WINDS is that good. Enriched with engaging dialog between characters that are vividly real. Situations that candidly break your heart. Belief that it takes almost ungodly strength to survive in the world Kristin Hannah recreates for this story.
Recreation is the central point. This really happened in the glorious world of America where people strive to pull themselves up by their bootstraps, to follow dreams. Sometimes flighty, others drastically real. In THE FOUR WINDS, we see characters just trying to survive. Survive in harsh times, on land beaten by natural causes, and ultimately in the company of harsh people.
Sometimes we almost excuse bad behavior as a flaw in character. But then it could be explained as fear. Fear of being in the shoes of someone who but for the grace of god could be yourself.
The world is a scary, inhospitable and at times inhuman place during the time period described in THE FOUR WINDS. Viscerally difficult to fathom. We keep waiting for a respite but then it would not be in keeping with the reality of the world created by Kristin Hannah.
Elsa and her family did all they could to keep themselves from giving in to the despair watching all they worked for getting destroyed by the one thing totally out of their control, weather. In truth, the land they coveted was killing them. One kind of storm after another. If THE FOUR WINDS teaches us anything is that there are all kinds of poor. Sometimes dreams just do not stand a chance. If one choice seems too good to believe then follow your instincts because it surely is.
The background for THE FOUR WINDS is based on events from the Great Depression and the destruction of generations-old farms. We follow the path of Elsa Martinelli and her children as they face an uncertain future. Unfortunately staying on the family farm is no longer a choice. It cannot support them all. It is dying and will certainly take them all with it.
Elsa considers herself the least strong person she knows and yet it is her inner strength and love of her family that learns how to manage in this scary, unfathomable situation she finds herself in. There is no shortage of burdens facing them in their travels. They cross paths with folks of all kinds. There is no class structure among the folks that are crawling along looking for something better than they left behind. They are all in the same proverbial boat. And Kristin Hannah brings us along as witness to their willingness to do and face anything in the name of survival. Kristin Hannah creates amazingly real complicated characters that strike at your heart on every page. From beginning to end the author puts you in the action. THE FOUR WINDS is another must-read tale brought to us by the amazingly talented Kristin Hannah. We have come to expect nothing less and THE FOUR WINDS is further proof of her intelligent writing and research.
SUMMARY
From Kristin Hannah, the #1 New York Times bestselling author of The Nightingale and The Great Alone, comes an epic novel of love and heroism and hope, set against the backdrop of one of America's most defining eras--the Great Depression.

Texas, 1934. Millions are out of work and a drought has broken the Great Plains. Farmers are fighting to keep their land and their livelihoods as the crops are failing, the water is drying up, and dust threatens to bury them all. One of the darkest periods of the Great Depression, the Dust Bowl era, has arrived with a vengeance.

In this uncertain and dangerous time, Elsa Martinelli--like so many of her neighbors--must make an agonizing choice: fight for the land she loves or go west, to California, in search of a better life. The Four Winds is an indelible portrait of America and the American Dream, as seen through the eyes of one indomitable woman whose courage and sacrifice will come to define a generation.
---
What do you think about this review?
Comments
No comments posted.

Registered users may leave comments.
Log in or register now!