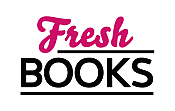 Pick up great June books for summer reading
"Sorceress and healer battles her isolated destiny to stay with the man she loves"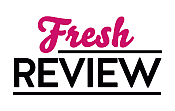 Reviewed by Make Kay
Posted April 15, 2021

THE SORCERESS QUEEN AND THE PIRATE ROGUE is the second book in the Heirs of Magic series by Jeffe Kennedy. This is a spin-off from the vast Twelve Kingdoms universe, which encompasses many different series. The Heirs of Magic series features the children of the original kings and queens from the initial series, The Twelve Kingdoms. This book would be best read as part of a series, rather than a reader starting at this book.
Stella is the daughter the acknowledged most beautiful woman in the Thirteen Kingdoms, but she has a less flashy beauty. Stella is an empath, a sorceress, a jaguar shapeshifter, and a healer, so she's got a lot of potential. Stella sees visions, and she's always seen her future as being utterly alone, trapped in a tall tower surrounded by endless fields of flowers. She's kept everyone around her at bay except for her twin brother, who she's now letting go of since he's found his mate in a free-spirited shapeshifter named Zephyr (in book 1, The Golden Gryphon and the Bear Prince). I really empathize with Stella's desire to keep herself walled off, to protect her heart, and (she thinks) to protect the hearts of those around her, since she's convinced she's going to end up isolated and alone. What a tragic future to grow up envisioning for yourself!
Jak has grown up sailing ships and becoming an amazing fighter. He's not a shapeshifter, but he hangs out with the sons of daughters of ruling monarchs and Tala shapeshifters. I adore Jak. He's brash and kind of snarky. I love a man who is comfortable in his own skin, especially if he's surrounded by those who the world might see as more valuable. Jak has had a long unrequited love for Stella, the poor man.
Stella and Jak are part of a small group of young adults who have been sent on a quest by the High Queen. Their task: to battle the magic rifts that are spilling monsters from the Alter Realm into their own. And somehow there is an encompassing intelligence in this alternate universe that has centered on Stella and wants to make her its own. Cue the creeping chills down your spine! There is plenty of tension and battles with magical monsters from the other world to keep the story moving along. The romance between Jak and Stella moves pretty rapidly if you ask me. But it's still heartwarming to see these two learn to use their strengths for the benefit of their relationship. THE SORCERESS QUEEN AND THE PIRATE ROGUE provides plenty of magic, danger, and sex for those who are immersed in Kennedy's Twelve Kingdoms world.
SUMMARY
Book Two in the adult Fantasy Romance adventure series from award-winning, bestselling author Jeffe Kennedy. Follows the prequel novella,The Long Night of the Crystalline Moon,in the Under a Winter Sky romantic fantasy holiday anthology and Book One of Heirs of Magic,The Golden Gryphon and the Bear Prince.
A Lonely Road
Stella has always been one to count her blessings. Empath, sorceress, shapeshifter, and healer, she's grateful for the gifts the goddess of shadows has bestowed upon her. Yes, she's sensitive to emotions and can't bear to be in large crowds for long. And yes, that means she'll never be able to take a lover as she's unable to withstand physical contact with anyone but her twin brother. Certainly now that he's found his true love, she feels more alone than ever. None of it haunts her, however, like the vision of the lonely tower where her life path ends.
An Unrequited Love
Jakral Konyngrr is a man of simple tastes: good whiskey, some coin in his pocket, and a fine blade in his hand. Though he's no prince, not a shapeshifter, and not blessed with any magic, he's happy in his skin. And yet he seems doomed to live the life of a hero from a tragic ballad, because the only woman he's ever wanted barely knows he's alive. As much as Jak longs for Stella, he's resigned himself to being forever in the background. At least he can guard her back.
A Quest to Stop a Monster
But now Jak and Stella have been thrown together—along with a mismatched group of shifters, warriors, and sorceress friends—chasing and attempting to avert magic rifts that release monsters into their world. Worse, the strange intelligence behind the bizarre and deadly attacks seems to have developed a fascination for Stella. Battling for their lives and the good of the realm, they must fight—and perhaps love—together to alter the course of the future before it's too late.
---
What do you think about this review?
Comments
No comments posted.

Registered users may leave comments.
Log in or register now!