"You can never go wrong when you FOLLOW YOUR HEART"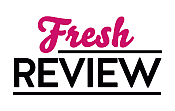 Reviewed by Helen Williams
Posted April 12, 2021

Fiction Family Life | Romance | Multicultural African-American
FOLLOW YOUR HEART is the fourth book in the Catalina Cove Series by one of my favorite authors, Brenda Jackson. I love this Madaris family and Mama Laverne. She has an unbreakable record of matching her family members with their mates. The male members fight her tooth and nail to no avail because she has been right every time. Brenda Jackson does a wonderful job of introducing you to this unique family. They will keep you entertained. Can you imagine having a family matriarch who has a unique ability to find the person that you will spend the rest of your life with? The men in the family were all die-hard bachelors until Mama Laverne makes her predictions. Some of them are hilarious when they try to escape her predictions. But once they come to terms with things there will be no going back. Throughout this series there will be obstacles that each of these couples will have to overcome -- some seem unsurmountable. But when love is involved they can and will conquer all.
Victoria Madaris is next in line on Mama Laverne's matchmaking list. She is fine with Mama Laverne picking a mate for her so that she can focus on her career. Victoria thinks that she has figured out who Mama Laverne has picked for her: Tanner Jamison. But what happens when she has feelings for someone other than Tanner Jamison? When Tanner learns that Victoria thinks that Mama Laverne has chosen him as her mate he wants no parts of it. He does everything he can to avoid any contact with Victoria. While he is busy dodging Victoria he meets a woman that pushes all his buttons: Lyric Evans. Did Mama Laverne make a mistake?
US senator Roman Malone is a longtime friend to the Madaris family. When he decides to take a much needed vacation to Catalina Cove he and Victoria find they have a lot of things in common. But Victoria has an adverse reaction to politicians and having her life put on public display. But the chemistry between them is off the charts. But when the media invades their lives will love win? So while Victoria and Roman and Tanner and Lyric discover they have feelings for each other will they do as the title says and FOLLOW YOUR HEART?
A great read about a wonderful family with a matriarch with a matchmaking history that cannot be denied!
SUMMARY
To find the right one, all you have to do is follow your heart…

Victoria Madaris is next on her great-grandmother's matchmaking list—and it suits her fine. This way, Victoria can concentrate on her career as a talk show host, knowing that Mama Laverne is vetting unsuitable candidates—like rising US senator Roman Malone. Even though their chemistry crackles when they keep running into each other in Catalina Cove, Victoria doesn't trust politicians.

Victoria's practical nature—and her great-grandmother's expert advice—seems to point to the charming and very handsome Tanner Jamison. She knows he recently met with Mama Laverne, so he must be top of her list. With her matchmaking track record at 100 percent, Mama Laverne is never wrong.

But when Victoria finds her heart in free fall, perhaps the only option is to follow wherever it leads.
---
What do you think about this review?
Comments
No comments posted.

Registered users may leave comments.
Log in or register now!