"A Good Fantasy Novel with Dragon-like Creatures"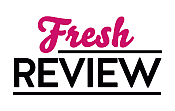 Reviewed by Carol Pennington
Posted April 11, 2021

Gifting Fire is the second book in the fantasy series by Alina Boyden. Razia was born a Nazami Prince known then as Salim. However, that is not who she really is. Ridiculed and rejected for most of her life, she has longed to be allowed to be her true self. The struggle is all too real and she meets obstacle after obstacle at every turn. Forced to leave the home she had made with Prince Arjun, Razia travels to Shikarpur to become its governing head at the orders of her father. It doesn't take long before she realizes she's been set up for failure. However, she is determined to prove that her father has once again underestimated her.
The storyline for this novel is excellent. It is a fantasy novel, but there is no magic involved. The fantasy compost is the setting and the animals depicted. The plot flows along nicely with plenty of twists and turns to keep the readers' interest. I particularly enjoyed the vividly descriptive language employed by the author. She manages to paint a captivating scene with her words. I also enjoyed the inclusion of zahhaks (dragon-like creatures) in the story. These creatures really made the story come alive for me.
The violence was a bit strong for me. It is abundant and graphic, particularly in the battle scenes. The language was also a bit strong for my preference, but the profanity was not abundant and there are only a couple of instances of vulgarity. There are a lot of adult situations in the book, but there are not any graphic sex scenes. I thought the transgender aspect was emphasized more than needed for the story.
The author includes a glossary at the end of the book. I would recommend that you read through that first, as it will help with understanding the story.
As I mentioned previously, this is the second book in a series. I have not read STEALING THUNDER and was able to follow along nicely. However, I would recommend reading both books in order for a better grasp of the backstory.
I would recommend this book to the adult reader who enjoys fantasy, especially if the reader has a love for dragons.
SUMMARY
The battle has been won, but the war is just beginning.

Although at long last Razia Khan has found peace with herself and love with her prince, Arjun, her trials are far from over. In order to save her prince and his city from certain destruction, Razia made a deal with the devil--her father, the Sultan of Nizam. Now the bill has come due.

Razia must secure the province of Zindh, a land surrounded by enemies, and loyal to a rebel queen who has survived her father's purge. But when her old tormentor Prince Karim invades her new home and forces her into a marriage alliance, Razia finds herself trapped in the women's quarters of a foreign palace, with her beloved Prince Arjun exiled from her side.

Now, in order to free herself, and her province, from Karim's clutches, she must call upon all of her training as a royal princess, a cunning courtesan, and a daring thief to summon new allies and old friends for a battle that will decide her fate, and the fate of an empire.
---
What do you think about this review?
Comments
No comments posted.

Registered users may leave comments.
Log in or register now!