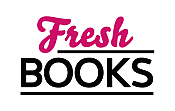 Pick up great June books for summer reading
"If you had the chance to start your life over simply by solving a puzzle, would you take it?"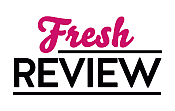 Reviewed by Laura Mueller
Posted April 8, 2021

Thriller Techno | Science Fiction Suspense/Thriller
Flick is, has been, and for the foreseeable future, will continue to be depressed and withdrawn following the loss of her far-less-than-perfect DNA-matched soulmate. Charlie is the only one of his twenty-something friends yet to find the one, and ends up drinking at the pub alone more often than not after his mates cancel at the last minute. Despite her very careful and calculated intentions, Sinead always seems to pick the wrong outfit, food, or thing to say, and her husband is always there to shame her about it. Bruno is reeling from the unexpected loss of his wife… and Emilia is dealing with the unexpected loss of her entire memory. Each character has a deep and dark secret from their past they'd rather keep buried, and the temptation of simply solving a puzzle to start their lives afresh proves too tempting to pass up. But in John Marrs' THE MINDERS, second chances come with a great burden and an even greater danger. These individuals will become Minders, receiving a DNA implant containing all of the country's intelligence and dirty secrets, and hiding in plain sight to protect Britain from certain ruin at the hands of cyberterrorist hackers.
Shocking twists present themselves early and often in this unpredictable and fast-paced sci-fi suspense novel. Readers will appreciate that THE MINDERS is told from five different perspectives, and all are well-developed and highly intriguing. Fans of Marrs' earlier works THE ONE and THE PASSENGERS will be excited that THE MINDERS is set in the same near-future alternate reality. Recent binge-watchers of the Netflix show The One that is new to Marrs should also take note – this is a novel you can and should devour in a weekend. While this is a standalone work, the societal context present in it may be better understood and appreciated by reading his earlier works in sequential order. Readers should also be aware that self-harm and domestic violence are explored in this book.
THE MINDERS fascinates by exploring what happens when the unpredictability of the human condition and panacean technological advancements collide. Marrs asks us to reevaluate the sense of security we take in storing everything and anything in a digitally hackable form and the irrevocable damage that we might face in so doing. THE MINDERS also poses thought-provoking questions about what ultimately rules the human mind, and what kind of consequences must we face as a result. Should logic and science trump emotion and morality? What rules are okay to break when you have a duty to uphold? In what, and whom, should we place our trust? What price would you pay for a second chance… and would it be worth the risk?
SUMMARY
In this electrifying near-future thriller, five strangers guard government secrets, but only four can be trusted.

In the 21st century, information is king. But computers can be hacked and files can be broken into - so a unique government initiative has been born. Five ordinary people have been selected to become Minders - the latest weapon in thwarting cyberterrorism. Transformed by a revolutionary medical procedure, the country's most classified information has been taken offline and turned into genetic code implanted inside their heads.

Together, the five know every secret - the truth behind every government lie, conspiracy theory and cover up. In return, they're given the chance to leave their problems behind and a blank slate to start their lives anew.

But not everyone should be trusted, especially when they each have secrets of their own they'll do anything to protect...
---
What do you think about this review?
Comments
No comments posted.

Registered users may leave comments.
Log in or register now!