"Three brothers - three stories - three happy endings!"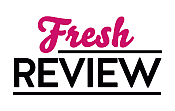 Reviewed by Annetta Sweetko
Posted April 8, 2021

MONTANA MAVERICKS is a re-release of three stories in one book. The best way to do justice for each book in a review is to give a quick synopsis of each, followed by a general feel for each story and then of the whole book
AGAINST THE WALL pits Sophie Smith against Jake Lodge. He might be a gorgeous cowboy but he is opposing the project that just might keep her uncle's business afloat. She needs to win, but is it possible to win the contract and keep the guy or will she lose all around.
This is an intriguing look at opposites attracting despite themselves. Sophie is all business, her background didn't include a lot of family, friends, and relaxation. Jake is bossy, a pure alpha, but his heart is certainly in the right place - if only fate will back him in winning Sophie.
UNDER THE COVERS finds Juliet Montgomery keeping secrets from the sheriff Quinn Lodge, who is determined to keep her in town--well--maybe just determined to keep her. If they can survive her not so law-abiding family.
Juliet is hiding out but plans to keep moving as soon as she can but Quinn has other plans. The one thing he can depend on is his family--something Juliet has never been able to do--until she finds that what is his is hers.
RISING ASSETS has Melanie Jacobs trying to keep her best friend Colton Freeze (brother to the Lodge boys--read the book you will get the picture) as her best friend. But when he believes she is pushing herself too hard, working too many jobs (especially in a bar in the evenings) they end up arguing and--kissing. Do you chance romance with your best friend? What if things go wrong - then you lose a lover and a friend. But, what if things go right!
This is a friends-to-lovers with quite a few unexpected twists to the storyline.
MONTANA MAVERICKS is an anthology of the Maverick Montana books 1-3 of the series. (Sadly book four, OVER THE TOP, was not included.) Each book follows a brother in his search for the right answers to love and life. These stories are filled with feisty heroines, alpha males who just happen to be small-town cowboys, danger and suspense, and of course romance of the sweet and steamy kind.
These books were released a few years ago but author Rebecca Zanetti's writing style, even then, will have you feeling as if you are right there waiting for the HEA.
SUMMARY
Enjoy three stories in one with the scorching Maverick Montana series from New York Times bestselling author Rebecca Zanetti!

Against the Wall: The last thing city girl Sophie Smith expects when arriving in Montana to oversee her latest project is to be yanked atop a stallion by a cowboy. And not just any cowboy—Jake Lodge, the lawyer opposing her company's project. But Sophie has banked everything on its success. She can't fail, no matter how tempting Jake may be.

Under the Covers: Juliet Montgomery fled to Montana to escape her not-so-law-abiding family, but when someone back home finds her in the small town near the Kooskia reserve, sexy sheriff Quinn Lodge must push aside his own demons—and try to contain his explosive attraction to Juliet—to keep her safe.

Rising Assets: Melanie Jacobs's chances for having a family are shrinking with every passing day. Her only comfort is her best friend, sexy cowboy Colton Freeze, but when a heated argument between them turns into an even hotter kiss, the boundaries of their friendship are blurred. But will their new friends-with-sexy-benefits arrangement destroy everything they once shared?

Each book in the Montana Maverick series has been previously published.
---
What do you think about this review?
Comments
No comments posted.

Registered users may leave comments.
Log in or register now!