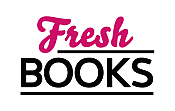 Best reads for September
"A fabulously eerie tale that kept me turning pages to find out what would happen next!"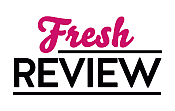 Reviewed by Karen Siddall
Posted April 8, 2021

On August 19, 1959, the population of the village of Silvertjarn, Sweden, 887 people, disappeared without a trace. This was initially discovered when Margareta Kullman, heavily pregnant with her first child, hadn't heard from her family there in over a month, had sent her worried husband to check on them. What he found when he arrived prompted him to contact the nearest police. When the officers arrived, the place was deserted except for the body of a young woman, Birgitta Lidman, stoned to death and found tied to a post in the middle of the town square and an abandoned newborn baby whose cries they heard coming through the open window of the empty nurse's office in the village school. No one ever discovered what had happened.
But Margareta never forgot and before she died passed down the reminiscences of her youth and the family she left behind in Silvertjarn to her granddaughter, Alice. A budding filmmaker, Alice, wants to make a documentary about the mysterious events, both to honor her grandmother's memory and, perhaps, create her big break into the industry. Along with her friends, Tone and Max, Alice hires equipment and the services of an old classmate, Emmy Abrahamsson, to go on a scouting expedition to Silvertjarn. Their goal is to shoot some preliminary footage of the location, add a voice-over, and develop a promotional piece to attract the significant financial backing necessary for the actual documentary.
The site is remote, miles from the highway and even further from the nearest populated town or a viable cell signal. The village appears to have remained untouched over many decades. However, from their first night camping out on the town square, things start to get weird: strange noises, accidents happen, equipment goes missing, and the group begins to realize they are not alone.
THE LOST VILLAGE was a fabulously fun and eerie tale that kept me turning the pages to find out what in the world was going to happen next! The village's atmosphere was unsettling from the get-go; I was deliciously creeped out, holding my breath every time the group went exploring. The descriptions and dialogue easily allowed me to envision the characters and action in my mind's eye, and I ended up wishing the book will be made into a movie.
Besides the larger mystery and spookiness of what happened to the people of Silvertjarn, there are stories underlying the relationships among the five young, hopeful filmmakers. Alice and Tone are both pleasant characters and fun friends. Max, the member providing the seed money for the project, is Alice's nice-guy friend who has always just been there. Emmy, who has brought along her boyfriend, Robert, as a technician, is from Alice's past, and apparently, they did not part ways on friendly terms. I was not disappointed as I waited for the shoe to drop on what had happened between them.
The story is told in two timelines, the events of the present and those of the immediate events leading up to August 19, 1959. We have Alice's point-of-view for the present action, and the past is revealed through the observations of Elsa, Alice's great-grandmother (and Margareta's mother). It was fascinating to watch and wait as the two stories unfolded and wound their way inexorably toward each other.
THE LOST VILLAGE is an engaging tale of mystery, suspense, and horror that slowly creeps up on you, entertaining and thrilling all the way to its conclusion. I recommend this book to readers of suspense, thrillers, and mystery and those who enjoy their stories with that subtle feel of the supernatural.
SUMMARY
The Blair Witch Project meets Midsommar in this brilliantly disturbing thriller from Camilla Sten, an electrifying new voice in suspense.

Documentary filmmaker Alice Lindstedt has been obsessed with the vanishing residents of the old mining town, dubbed "The Lost Village," since she was a little girl. In 1959, her grandmother's entire family disappeared in this mysterious tragedy, and ever since, the unanswered questions surrounding the only two people who were left—a woman stoned to death in the town center and an abandoned newborn—have plagued her. She's gathered a small crew of friends in the remote village to make a film about what really happened.

But there will be no turning back.

Not long after they've set up camp, mysterious things begin to happen. Equipment is destroyed. People go missing. As doubt breeds fear and their very minds begin to crack, one thing becomes startlingly clear to Alice:

They are not alone.

They're looking for the truth…
But what if it finds them first?

Come find out.

"RELENTLESSLY CREEPY." —Alma Katsu, author of The Hunger (An NPR Best Horror Novel)

"IMPOSSIBLE TO STOP READING." —Ragnar Jonasson, author of The Island
---
What do you think about this review?
Comments
No comments posted.

Registered users may leave comments.
Log in or register now!