"A glimpse into some of the con women of history...."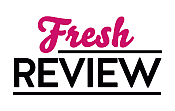 Reviewed by Debbie Wiley
Posted April 8, 2021

True Crime | Non-Fiction Biography
We're all familiar with the idea of con men, but what about con women? Tori Telfer tackles the idea of con women throughout the ages, focusing on the fact that each and every one of them exuded confidence to those around them. Step inside the pages of CONFIDENT WOMEN and get a glimpse into some of the con women of history….
I don't read a lot of non-fiction true crime, but Tori Telfer sucked me right into the stories of these various women. What I didn't expect was to recognize some of the names, both of those scamming as well as those who were scammed! My heart ached for the victims and even some of the con women, several of whom had traumatic histories of their own. I wish Tori Telfer had dug a little deeper into the impact of the trauma on the con women, but that's probably more because of my own professional background and desire to understand more about their motivations.
Tori Telfer divides CONFIDENT WOMEN into four types of cons: the glitterati, the seers, the fabulists, and the drifters. I had a bit of familiarity with the seers but was both intrigued and horrified by just how deep the spiritualism movement captured some folks. However, it was the very first woman discussed, Jeanne de Saint-Rémy, who was my favorite. She lived during the time of Marie Antoinette and the story tying them together is absolutely fascinating!
CONFIDENT WOMEN is written in short sections on each woman featured, not delving into all the details but giving a brief overview of the woman and the con itself. Tori Telfer's writing style is sharp, humorous, and easy to read making CONFIDENT WOMEN a quick and engaging read. CONFIDENT WOMEN offers an excellent starting point for anyone wanting to delve deeper into some of the lesser-known cons and con women of the ages.
SUMMARY
A thoroughly entertaining and darkly humorous roundup of history's notorious but often forgotten female con artists and their bold, outrageous scams—by the acclaimed author of Lady Killers.
From Elizabeth Holmes and Anna Delvey to Frank Abagnale and Charles Ponzi, audacious scams and charismatic scammers continue to intrigue us as a culture. As Tori Telfer reveals in Confident Women, the art of the con has a long and venerable tradition, and its female practitioners are some of the best—or worst.
In the 1700s in Paris, Jeanne de Saint-Rémy scammed the royal jewelers out of a necklace made from six hundred and forty-seven diamonds by pretending she was best friends with Queen Marie Antoinette.
In the mid-1800s, sisters Kate and Maggie Fox began pretending they could speak to spirits and accidentally started a religious movement that was soon crawling with female con artists. A gal calling herself Loreta Janeta Velasquez claimed to be a soldier and convinced people she worked for the Confederacy—or the Union, depending on who she was talking to. Meanwhile, Cassie Chadwick was forging paperwork and getting banks to loan her upwards of $40,000 by telling people she was Andrew Carnegie's illegitimate daughter.
In the 1900s, a 40something woman named Margaret Lydia Burton embezzled money all over the country and stole upwards of forty prized show dogs, while a few decades later, a teenager named Roxie Ann Rice scammed the entire NFL. And since the death of the Romanovs, women claiming to be Anastasia have been selling their stories to magazines. What about today? Spoiler alert: these "artists" are still conning.
Confident Women asks the provocative question: Where does chutzpah intersect with a uniquely female pathology—and how were these notorious women able to so spectacularly dupe and swindle their victims?
---
What do you think about this review?
Comments
No comments posted.

Registered users may leave comments.
Log in or register now!