"Two Favorites by Jill Shalvis in One 'Lucky' Book!"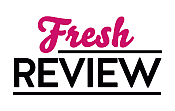 Reviewed by Kim Roller
Posted April 8, 2021

Women's Fiction Contemporary | Romance Contemporary
Head Over Heels
Chloe Traeger is helping her two sisters run their inherited old Victorian house that they turned into a B&B. Her thought is to add a day spa. Her asthma has wreaked havoc with her life. Raised on the move by her mother, Chloe has finally found a place she can call home. Sheriff Sawyer Thompson was a very big troublemaker while growing up. He's determined to pay back the town of Lucky Harbor by being serious and stoic. Sawyer's guilt and enmity with an old friend will come to a confrontation. These two will fight their attraction to each other because they think they're opposite. These opposites find out that they've got more in common than they thought when they start to fall for each other...
Jill Shalvis's third book in the Lucky Harbor series is full of irresistible unwanted attraction. Two well-crafted characters who start out not liking each other and think are opposites find more in common than they realize. A little danger thrown in with humor and misunderstandings takes these two through ups and downs that just may lead to happily ever after. Jill Shalvis's Head Over Heels continues the look into the lives of these small-town characters and a town that has characters of its own that the reader will come to love and care about all of the Lucky Harbor residents. Head Over Heels a funny, well-written story by a wonderful author whose stories take the reader to a town and characters that you'll fall in love with.
Lucky In Love
Mallory Quinn is the town of Lucky Harbor's good girl. She's tired of being the one everyone depends on to do the right thing. Ty Garrison is known to Lucky Harbor residence as the Mysterious Cute Guy. He's planning on leaving as soon as possible. A look for Mr. Wrong may just lead to a forever kind of relationship. What happens when the new guy in town and the good girl starts a relationship with the whole town putting their thoughts into the mix?
Jill Shalvis takes the reader on a fun; sexy boy meets girl story in her fictional town of Lucky Harbor. Where the residents' advice isn't always welcome. A tech-savvy senior citizen adds humor and encouragement to these two who reluctantly fall into love and a relationship. With funny situations and sexy steamy love scenes, Lucky in Love will keep you laughing, wishing, and cheering for this couple and a happy ending. A woman who can't just have an affair and a man who wants nothing but that will find that their feelings for each other just may change their minds and those people around them. Lucky in Love is the fourth book in Jill Shalvis's Lucky Harbor series.
This two-in-one book combines Lucky in Love and Head Over Heels in ONE LUCKY DAY. It will give new readers of Jill Shalvis a wonderful way to fall in love with these characters and the whole town along with the way. ONE LUCKY DAY is a wonderful set of stories that will take long time fans of Jill Shalvis falling in love with the gang from Lucky Harbor all over again.
SUMMARY
Let love into your life with these two stories filled with romance and humor as two women find their own Mr. Right in the small seaside town of Lucky Harbor. Head Over Heels: Chloe Traeger isn't ready to settle into a quiet life running her family's newly renovated inn. But soon her love of trouble—and trouble with love—draws the attention of the very stern, very sexy Lucky Harbor sheriff. Can this rebel find a way to keep the peace with the straitlaced sheriff? Or will Chloe's past keep her from a love that lasts?

Lucky in Love: Mallory Quinn has had enough of playing it safe. For once, she'd like to take a risk on Mr. Wrong. And who could be more wrong than Ty Garrison? The mysterious new guy in little Lucky Harbor has made it clear that he's only passing through, which suits Mallory just fine. But as their just-for-fun fling becomes something more, Mallory and Ty wonder if they could really be this lucky in love.
---
What do you think about this review?
Comments
No comments posted.

Registered users may leave comments.
Log in or register now!