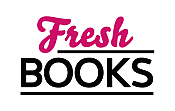 April showers are here, settle with a great read!
"Detective duo dodges cholera while unearthing a murderer"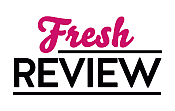 Reviewed by Make Kay
Posted April 4, 2021

Mystery Private Eye | Mystery Historical | Fiction
Ninth in the Lady Darby series, Anna Lee Huber's A WICKED CONCEIT is a delightful historical mystery that is eerily set against the backdrop of 1832's cholera pandemic as it plays out in Edinburgh. To me, the cholera becomes another villain in the book, adding dread and heightening tensions, just as Covid-19 is doing in our daily lives right now.
Kiera Gage, Lady Darby, and her aristocratic husband Sebastian Gage are in Scotland awaiting the birth of their first child. This precious time is interrupted, however, by the publication of an anonymous book that features characters clearly meant to be Kiera and Gage, along with gang leader Bonnie Brock Kincaid. Their fictional scandalous exploits are even made into dozens of plays being performed around Edinburgh, and Kiera is accused of carrying Kincaid's child rather than her husband's. I feel so sorry for Kiera, who has suffered so much already from the actions of her first husband, who forced her to illustrate his anatomy text derived from stolen corpses.
When the publisher of this scurrilous book is murdered, Kincaid is the prime suspect. Despite their work with the police in previous murders, Kiera and Gage are also under suspicion. Just a few weeks away from giving birth, Kiera must lug her unwieldy body around Edinburgh to find the real killer. Gage and Kiera carry out their investigation while taking the precautions believed at the time to prevent cholera, and the incorrect things they thought at the time are fascinating to watch in action.
Kiera and Gage are still learning how to negotiate their marriage, and Kiera also clashes repeatedly with her older sister. The interpersonal issues between characters are a significant portion of these stories' appeal for me, in addition to the well-plotted mysteries. Huber does her typical great job of fleshing out the story with lavish historical detail and social commentary about 19th century Edinburgh. Huber's A WICKED CONCEIT serves up plenty of mystery and mayhem, with a charming investigative couple at the center of this lush historical whodunnit.
SUMMARY
Soon-to-be new parents Kiera and her husband, Sebastian Gage, have been hoping for a respite from their inquiries, but murder and mayhem have a startling way of dropping into their laps in the all-new historical mystery in this national bestselling series.

Edinburgh, Scotland. March 1832. Kiera and Gage have been eagerly awaiting their bundle of joy but trouble has been brewing in the form of the roguish criminal Bonnie Brock Kincaid. A new book and subsequent play features some of Kincaid's daringly heinous exploits, although he swears he had nothing to do with it or the characters which are obvious representations of Kiera and Gage. While the scoundrel's fury seems genuine, as well as his determined quest to uncover the real identity of the author, the Gages still hold doubts about his innocence.

A rash of crimes break out across the city, seemingly inspired by the play and book. When the publisher is found brutally murdered--in an imitation of a gruesome scene--the finger not only points to Bonnie Brock as the possible culprit, but also the Gages, who have been outspoken in their condemnation of the tale. Now, the Gages are on a hunt to unmask the killer. Between the infamy garnered by the play, the cholera outbreak still wreaking havoc throughout the city, and the impending birth of their child, they will need all the resources they can garner.

But family quarrels and the revelation of a secret Kiera has been keeping from Sebastian threaten to undermine everything they have overcome. When they find themselves in the crosshairs of the killer, trapped in the squalid underground vaults of the city, they will soon discover that the truth does not always set you free, and death can lurk around any corner.
---
What do you think about this review?
Comments
No comments posted.

Registered users may leave comments.
Log in or register now!