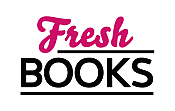 April showers are here, settle with a great read!
"Welcome Back to The Cracked Spine Where a Treasure Hunt Turns Deadly"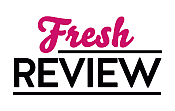 Reviewed by Alison Ellis
Posted April 4, 2021

On a snowy morning at The Cracked Spine in Edinburgh, Scotland, a stranger appears with a note. This mysterious note is for Delaney Nichols to meet with a well-known socialite. Shelagh O'Conner has requested four people meet with her to discuss her vast library, which includes tomes many would kill over. However, this inheritance has a twist; the winner of this riddled treasure hunt will eventually inherit the library Shelagh has collected, including a priceless copy of The Strange Case of Dr. Jekyll and Mr. Hyde. This particular story has shaped Shelagh's life and is the catalyst for her shady past in which she herself took on dual personalities. This once lead to her being a prime suspect in a murder decades ago. This has also triggered the revival of Shelagh's dual existence, or a copycat, robbing people in the same manner Shelagh was once known for. And then the worst happens, a man is murdered. When Shelagh disappears into thin air shortly afterward, it is either the work of the copycat, or Shelagh is once again up to her old tricks deceiving people. As Delaney teams up with another player to solve the hunt, she must tread lightly to solve this book hunt, or she might just find the murderer too.
Ms. Shelton's newest installment, DEADLY EDITIONS, book six in the Scottish Bookshop Mysteries, proves this series only gets better. Snowy Scotland, newlywed bliss, a treasure hunt, and murder make for the perfect combination. As always, the descriptiveness will bring readers right to Scotland and make you feel like you're right there with Delaney as she embarks on her newest adventure. Although I know of but haven't read The Strange Case of Dr. Jekyll and Mr. Hyde, the storyline surrounding this book is done with such finesse that it isn't an issue. The plotline flows so well and is so cleverly crafted, if you're not careful you will find yourself finished with this book in one sitting. Guilty. Even though DEADLY EDITIONS is part of a series, it can be read as a standalone. However, I would highly recommend starting at book one so you get the real feel of Delaney's journey from Kansas to Scotland.
DEADLY EDITIONS releases on April 6th so do yourself a favor and preorder it today. If you are new to this series, carve out some time and get caught up on this delightful cozy series.
SUMMARY
A treasure hunt through Edinburgh gives way to a search for a villain terrorizing the city in Paige Shelton's Deadly Editions, the sixth Scottish Bookshop Mystery.

Bookseller Delaney Nichols receives a mysterious cloaked visitor one evening at the Cracked Spine Bookshop. He presents to her an even more perplexing note: an invitation to an exclusive treasure hunt hosted by eccentric socialite Shelaigh O'Connor. Delaney is intrigued, but also cautious: Shelaigh, while charming in person, has a reputation for her hijinks as a wealthy young woman in the '70s. She was even once suspected for the murder of a former boyfriend, though ultimately cleared of all charges.

But Delaney is enticed by the grand prize at the end of the treasure hunt: a highly valuable first edition copy of The Strange Case of Dr. Jekyll and Mr. Hyde, by Robert Louis Stevenson. The winner is also to receive the contents of Shelaigh's vast library, and an unspecified sum of cash.

The night after the first meeting of the treasure hunters, however, several homes in Edinburgh are robbed in a manner reminiscent of Shelaigh's old tricks. And when a man connected to Shelaigh is killed, suspicion builds. Except Sheilagh herself has disappeared from her home, seemingly kidnapped by the villain.

Terror mounts throughout the city as Delaney attempts to solve the mystery, while trying to stay out of the killer's clutches. For she, it seems, is his next target.
---
What do you think about this review?
Comments
No comments posted.

Registered users may leave comments.
Log in or register now!